About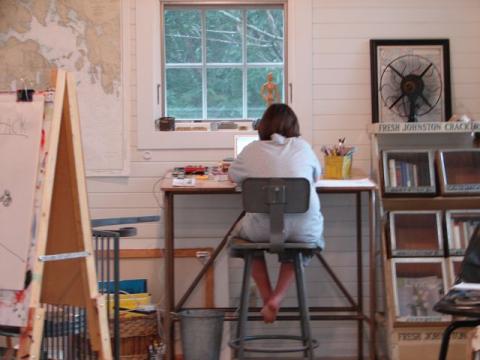 Hi, I'm Lori Pickert.
Once upon a time, not that long ago, I was owner and director of a small Reggio-inspired school, preschool through third grade. By the end of that adventure, I was traveling around the country as an educational consultant, helping teachers and administrators explore authentic art, long-term projects, and Reggio-inspired learning.
After several years, I closed my school and began homeschooling my sons. They were 4 and 7. Actually, homeschooling and the school overlapped a bit. We closed our primary program and I began homeschooling my sons; the preschool, after-school, and summer programs went on for a couple more years.
What is project-based homeschooling? It's the same educational values applied to learning at home. It's about combining personal interests with long-term, deep, complex learning. With lots of authentic art and creating original works of all kinds.
I've been writing the Camp Creek Blog since 2007. I wrote a book called Project-Based Homeschooling: Mentoring Self-Directed Learners. Other books are in the works. A blog is good for discussing, but books are better for laying out the foundation.
We have a great forum full of warm and supportive people exploring these ideas together and sharing both challenges and successes. Project-based homeschooling works with any homeschooling method, from classical to unschooling. We have plenty of parents who don't homeschool, too! We welcome everyone who wants to help their children become self-directed learners. No dogma, no purism, no shaming. It's a community of collaborators.
Some posts that will explain what we're about:
The perfect homeschool curriculum
Project-based homeschooling, part 1
Or, browse our archive, take a look at our downloadable e-books, or browse our books.
Thanks for visiting. If you have any questions, feel free to e-mail me at lori (at) campcreekpress [dot] com.