About
Hi, I'm Lori Pickert.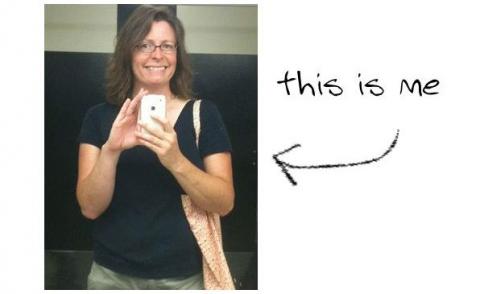 Once upon a time, not that long ago, I was owner and director of a small Reggio-inspired school, preschool through third grade. By the end of that adventure, I was traveling around the country as an educational consultant, helping teachers and administrators explore authentic art, long-term projects, and Reggio-inspired learning.
(I don't have a degree in education. Did I mention I'm a self-directed learner?)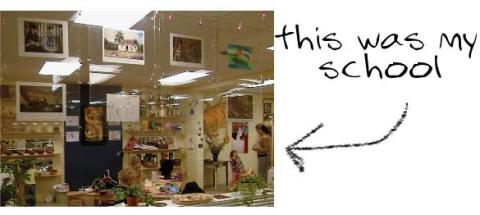 After several years, I closed my school and began homeschooling my two sons. They were 4 and 7. Actually, homeschooling and the school overlapped a bit. We closed our primary program and I began homeschooling my sons; the preschool, after-school, and summer programs went on for a couple more years.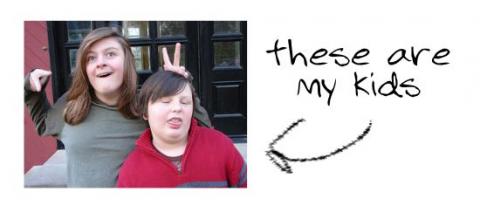 Before (and while) I owned the school (before I had kids), I owned a prepress publishing services company that I started right out of college. My husband is a software engineer, and he quit his job to run that business with me for more than 20 years. Ours is a work-at-home, learn-at-home family. We prioritize freedom, being together, simple pleasures, debt-free living, and meaningful work.
What is project-based homeschooling? It's the same educational values applied to learning at home. It's about combining personal interests with long-term, deep, complex learning. It is a way of learning centered on making, doing, sharing, collaborating, and acquiring real skills.
I've been writing the Camp Creek Blog since 2007. I wrote a book called Project-Based Homeschooling: Mentoring Self-Directed Learners.
We have a great forum full of warm and supportive people exploring these ideas together and sharing both challenges and successes. I know nice forum sounds like an oxymoron, but PBH is self-selective for inclusive, nonjudgmental people. Project-based homeschooling works with any homeschooling method, from classical to unschooling, and we have plenty of parents who don't homeschool, too. Teachers interested in Reggio and project-based learning hang out here as well. We welcome everyone who wants to help children become self-directed learners, period. No dogma, no purism, no shaming. It's a community of collaborators.
Some of my more popular blog posts:
Parenting with abundance vs. scarcity
The Sliver, or How to stop fighting about screen time
The intellectual benefits of the real old-fashioned summer
How to mentor a kid with big (possibly unrealistic) dreams
The myth of the reluctant learner
Why I don't worry about my kids' screen time, Part 1
Why I don't worry about my kids' screen time, Part 2
Some posts about project-based homeschooling:
10 steps to getting started with project-based homeschooling
Abilities vs. activities: Why children need authentic art
Creating the circumstances in which authentic learning can happen: The power of dedicated project time
Project-based homeschooling, part 1
I also wrote a series (that I still add to on occasion) called PBH for Grown-ups. If you are interested in becoming a self-directed learner yourself and finding your own meaningful work, you might find some inspiration there. A few popular posts include:
Learning to use the time you have
Creating a supportive environment
Stop preshrinking your opportunities
Or, browse our archive, take a look at our downloadable e-books, or browse our books. If you want to dig into these topics in more depth, I also teach online classes.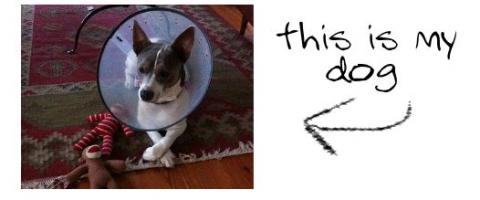 I also tweet a lot and I usually post interesting stuff daily to my Facebook page. We also have a Facebook PBH Group with 5,250+ members (and there's a teen group, too). I'm on Instagram — mostly personal photos but sometimes I share PBH-related stuff there, too. And even though I make fun of Pinterest all the time, I have some cool boards there about project-based learning, Reggio-inspired education, bootstrapping your own business, and VW van camping, among other things.
I send out a weekly newsletter on Sundays and you can sign up for that here.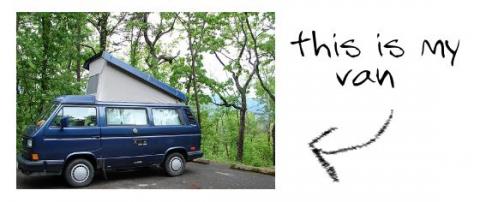 Thanks for visiting. If you have any questions, e-mail me at lori (at) campcreekpress [dot] com. I'm here to help.