Art history journal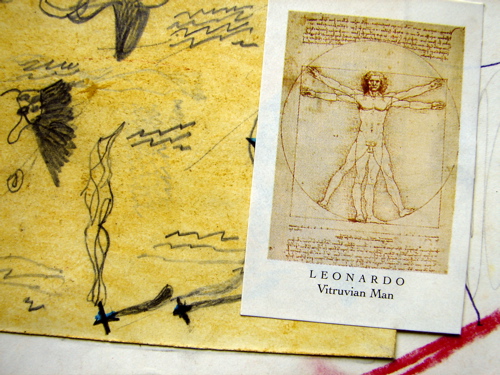 While looking through old journals for things to photograph, I found this journal made by my son when he was 7 and 8, during a year-long art history project. The pages were compiled separately and bound together at the end of the year. There was also a set of handmade note cards (cut card stock) on a ring filled with his notes on various books he'd read and works of art he'd seen during the year.
This project was done at our private school under the auspices of the world's greatest studio teacher; our Reggio-inspired program had mixed-age classes, a project-based curriculum, and each class had its own full art studio. There are schools that do this kind of learning! I find that heartening...
I love these three-dimensional, complex, layered pages. I find them inspirational; I hope you do, too.