Art lesson: Handcarved stamp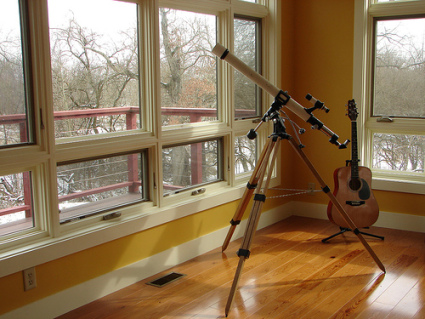 Our telescope — what he drew.
The weather this Christmas prevented us from getting together with our family until almost a month later, so I had to hold back and not show you some of the great presents the boys made.
My 12-year-old son gave everyone moleskine cahier notebooks handstamped with a stamp he carved himself. Check it out!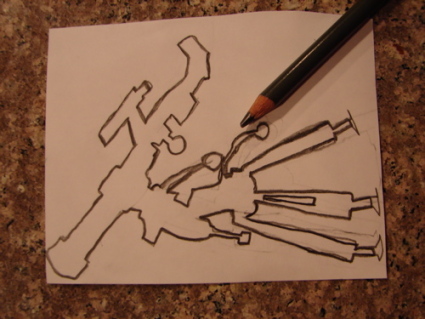 First do your drawing, then outline it very heavily with soft pencil.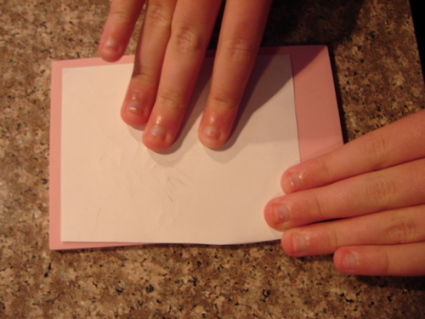 Lay your drawing on your carving block and press down hard to transfer the pencil marks.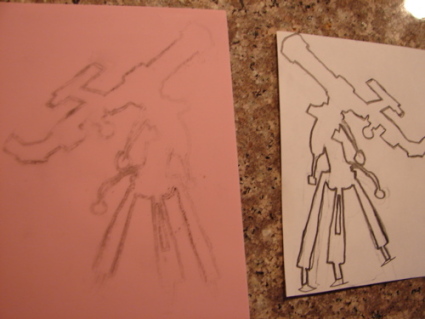 Any words or letters in your drawing will reverse automatically for carving and look correct when you stamp them — if you draw directly on a stamp block, you need to reverse your own writing!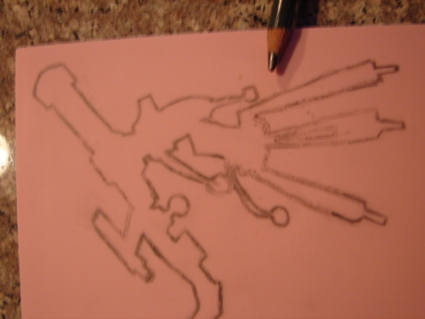 Use the pencil to fill in any spots that didn't transfer well.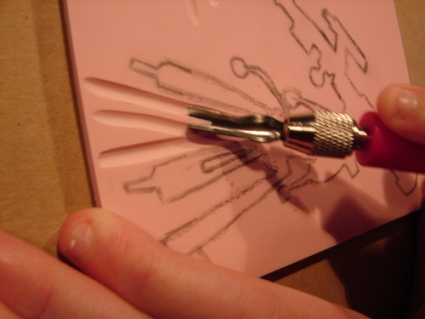 Be careful to carve away from your drawing — and your fingers!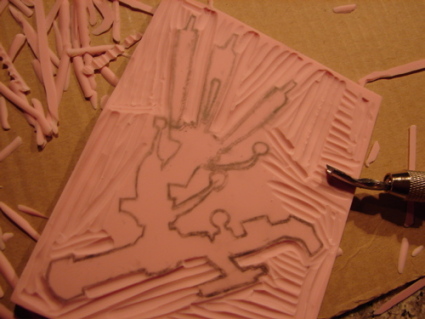 We carved down about three layers to get a nicely raised image.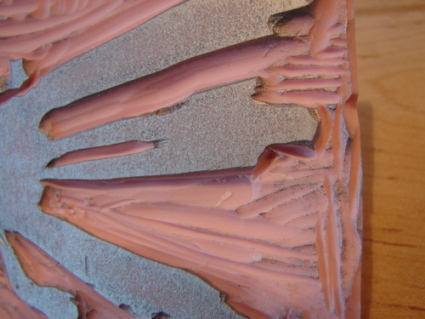 Ink it up with your stamp pad and test it on scrap paper — you can then carve away any problem spots.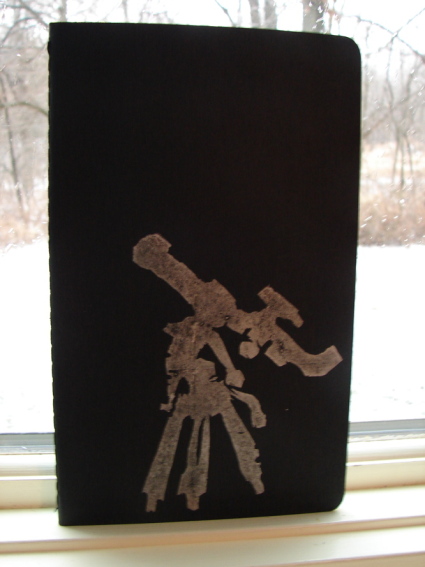 finished notebook!
We loved this project! We were inspired by journals we saw on Etsy and Geninne's wonderful rubber stamp carving tutorial here. We will definitely be carving more stamps!