Ask your library to buy Project-Based Homeschooling!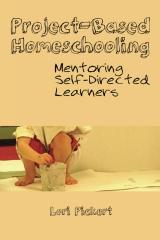 Help us get the word out (literally!) by asking your local library to order a copy of Project-Based Homeschooling for their shelves.
Most libraries today have an online purchase-request form; you can probably search your library's site and find it. Or, the next time you're at the library, ask if you can recommend a book!
They should only need the following information:
Title: Project-Based Homeschooling: Mentoring Self-Directed Learners
Author: Lori Pickert
ISBN: 978-1475239065
Thanks for helping us share these ideas with more homeschoolers!