Beautiful book week: Home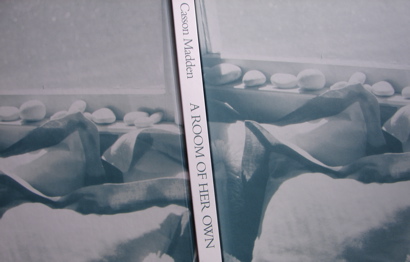 I had to participate in Abby's Beautiful Book Week. I am an unrepentant bibliophile. My only problem was, which books to share?
I thought I'd start with a book that I think is much less known than other shelter/design works, Chris Madden's A Room of Her Own: Women's Personal Spaces
. It shares the personal spaces of a number of very different women, from a nun (wonderful) to Oprah (only really wrong note in the book), including artists and writers.
I own a lot of design books, but this is one that I have gone back to several times and it always energizes me to work a little harder on my personal space, something that is very important to me. I truly do believe that what women want most is a room of their own, and a little time to work there.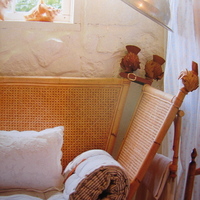 Some quotes:
"My private space is my home and my land. Here is where I hold the presence of the unknown — its light, its sweetness, its calm, its mystery, and its ability to nourish and free us." — Carol Anthony, artist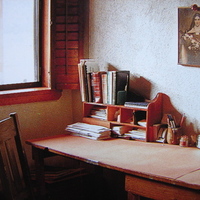 "The older I get, the more I value my time alone — creativity is more cerebral than active." — Glenna Goodacre, sculptor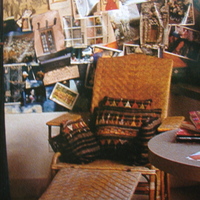 "I have various personal spaces and each carries a different energy that I need for my head and my heart. I don't know how we would survive without personal sanctuaries. We have our souls to care for, after all!" — Elaine Anthony, artist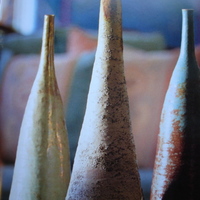 I will share some different books each day this week. Thank you for the inspiration, Abby!