Creating an encouraging workspace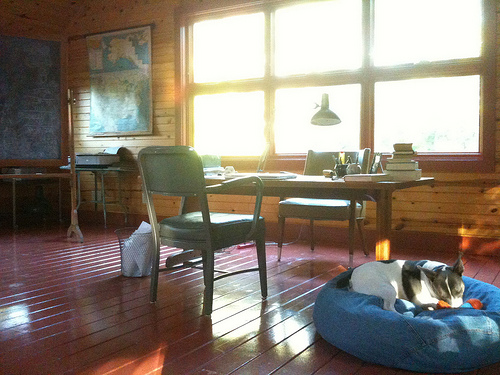 One thing we mentioned in A Work of One's Own was creating a workspace that reminds you of your goals.
Just as we create a workspace for our child that gently reminds her of her own goals, we want to make ourselves a space that
- celebrates what we love
- reminds us of our goals
- encourages us to continue working
Ideally, our workspace should inspire us daily to keep doing the important work of becoming our best selves.
Making this effort sends the same messages to ourselves that we want our children to get from their space:
– you are valued
– your work is important
– this is what you care about
– this is what your hard work looks like
– you still have more work to do
– there is joy in work and learning
Our space tells us a story about our daily life and work, about our values and priorities, about our plans and dreams.
What story is your space telling you?
We are designing the lives we want to lead by living and working where we're happiest on projects that call to us. — Jessi Arrington