Curriculum of curiosity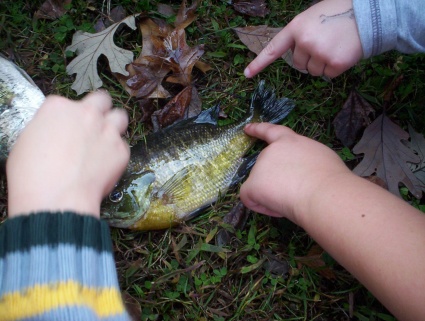 Often, in educational research and theory, you find the same ideas expressed with different words, by different people, at different times.
You read about an "exciting new innovation" that, if you have been around for awhile, you realize you've heard before. Books are written that apply new jargon to old ideas. You explore an educator's interesting ideas further and find out someone else was doing the same work twenty years before, in a different country.
After awhile, you begin to realize that ideas that resonate around something truthful will rise and rise again, until they are recognized by many people in many places.
After reading about education for more than a decade, I find that I am drawn again and again to the same core ideas, no matter who is talking about them — authentic art, children orchestrating their own learning, thoughtful and purposeful adults working with children, long-term projects.
Reggio educators talk about "provocations" — deliberate and thoughtful actions taken by adults to provoke or extend children's thinking.
Unschoolers talk about "strewing" the environment.
Early childhood educators talk about "invitations."
This shared concept recognizes that children (like all people) would rather make their own discoveries than be told what to do.
One very successful experiment we made with a group of three- and four-year-olds: We set a lovely bouquet of spring daffodils in the art studio in a beautiful vase, on a small pine table. Next to the table was an easel, a very familiar site in the studio, which had several easels. Instead of being set up with the normal selection of paints, however, there were many glass jars filled with an abundance of different shades of yellow and green. Not just one yellow, but six different subtle shades of yellow. Not just one green, but an amazing selection of greens, from light citrusy green-yellow to dark glossy green.
The juxtaposition of these things was a provocation. No one pointed them out to the children, saying "Look at this! Look at the colors!" No one asked, "Would you like to paint the daffodils?" They were simply in the studio, waiting to be discovered. The children found them, were delighted, and created beautiful paintings. They had new ideas about mixing colors; in fact, their ideas were taken to a whole new level from red + blue = purple. They understood the possibilities, and they immediately incorporated them into their thinking and began hatching new ideas of their own.
They didn't all paint the flowers. Some of them talked about the colors. Some of them touched the flowers. But they all were excited by the offering. They painted all different kinds of pictures, and no adult came over and said, "No, no, no — don't you want to paint the pretty flowers?" That wasn't the point. The point was to offer something beautiful and inticing and then let the children do whatever they liked with it.
We talked about how we wanted students to interact with our classroom. We didn't want them to come in and know every day that the block area contained this and the art studio had that. We wanted them to come in every day and not know what they might find. This, we felt, would encourage them to see their classroom as a dynamic, ever-evolving environment where anything could happen. In turn, we felt being on their toes all the time would help encourage habits of curiosity and interest.
Rather than put every material out on the first day of school, we added things throughout the year. Rather than announcing any new addition as a special treat and drawing attention to it (which creates the additional problem of 15 children wanting to use it at once), we simply added things and let them be discovered. Then the children told each other and showed each other.
When you prepare an environment in this way, you're sending a strong message that you care about what happens in the room. You care about giving the children beautiful things to work with, and you care about the work they do with them.
At home, I still value this curriculum of curiosity. I think about how much my actions — careless or thoughtful, accidental or purposeful — affect my children's attitudes and habits. I think about what a different reaction you elicit when you say "Look at this thing for you to do; here, this is how you do it" rather than simply creating an environment of possibility.
The difference between having an art studio and having art materials in a drawer is that the first acts as a constant provocation — the easel always beckons, the art materials call to you from their sunny shelf. Using that as inspiration, I try to make sure the rest of our home is filled with things that beckon — books, sketchbooks, journals, music, cozy nooks, science tools, field guides, binoculars. And always, always, most important — room to work. A clean table, an empty place on the floor. Not only exciting new things to find and use, but a place to use them.
Back to the daffodils ... I wonder what would have happened if we had put out the same flowers, the same paints, and then told the children that everyone would take turns painting the flowers. No wonder, no excitement of discovery, no figuring out what was there. No deciding what to do with your find, no thrill of showing another child. Instead, a defined task and 14 other people doing it, too. What habits and attitudes does that teach?