Getting out of your own way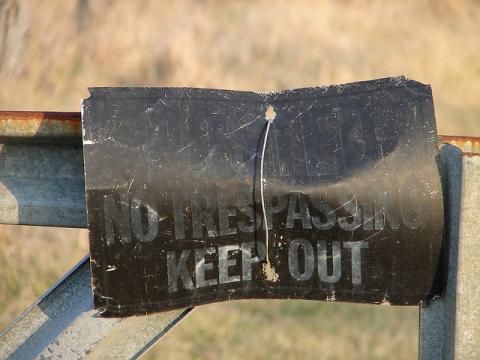 This post is part of my series on PBH for Grown-ups — you can see all of the posts here.
When you decide to move forward and start, you will have to overcome a series of obstacles. Most of them will be very low barriers — about curb height. But they stop nearly everyone. You will have to step over these low barriers in order to make any progress.
The very first barrier is you. You are the first person who will get in your own way and prevent you from doing your meaningful work.
One of the ways you do this is by anticipating what other people are going to say and jumping in to say it yourself first. It's a real time-saver!
- I don't have any talent.
- It's wrong to be ambitious.
- I should focus on my family.
- My house is a mess; that should come first.
- I shouldn't spend time/energy/money on myself.
- The kids deserve my time while they're little/this age/in their teens.
- I'm too tired and I never exercise. My health should come first.
- I'm being selfish.
- I don't even know what I want to do. I don't have a passion.
- I shouldn't do this for myself until I have everything else working right: the house, the kids...
Inertia works like this: A body at rest tends to stay at rest. A body in motion tends to stay in motion. If you're sitting still, you're going to have to push a little harder at the beginning to get going. Once you get going, it'll be easier.
This defeating self-talk is one way to save a lot of time and just quit before you ever start.
Let's remember why we're doing this in the first place:
- Because we want to live a life of purpose and meaning.
- Because we want to make a contribution.
- Because we want to set an example for our children.
Is it selfish to invest time/money/space/energy in yourself?
I could go down your personal list of self-defeating talk and address each item one at a time. Your family is a garden and you are the soil from which they grow. If you don't feed the soil, it gets leached of its essential nutrients. What you try to grow there gets weaker and scrawnier and more prone to disease. And so on.
But we need to just shortcut this whole process. Every time you start talking this self-defeating crap to yourself, imagine that your child is saying it to you about himself. If you don't have children, imagine that someone you love is saying it about herself. If someone you loved talked this way, you would leap to their defense. Why? Because they matter. And because the reason we're on this earth is to figure out what we have to offer and how to give it.
You matter. The world needs what you have to give.
Perfection is impossible. If you're going to wait until your house, your life, your weight, and your children's lives are perfect, go find a comfy seat, because you're never going to start. You may as well put your feet up.
You are helping your children live a life of purpose and meaning by striving to live a life of purpose and meaning yourself.
When this drumbeat of negativity starts in your head, stand up, stretch, take a few deep breaths, and then tell yourself: It's okay. I matter, too. The world needs me, too. I forge the path my children will walk. I don't have to be perfect; I just have to be willing.
And know this: When you begin to live a life with more meaning and more purpose — when you begin to do your own meaningful work — you will have more energy. You will feel better about yourself. You will be happier. You will have more to offer your children, and your advice to them will be predicated on your actual experience. Instead of taking away from your life, this work will add to your life. Because you feel better about yourself, and about life in general, you may find yourself on an upward spiral. You are reframing your life. You are nudging your priorities into line. You are focusing on what matters, and that will change your life.
But before you even begin, you have to give yourself permission. Permission to care. Permission to try. Permission to fail. Permission to be imperfect. Permission to care about yourself as well as the people you love, so you can do more, be more, and give more. Permission to be whole, flawed, real, and embarrassingly out here where people can see you.
It's not going to be easy. But it is doable, and that is all we require.
The whole problem with people is … they know what matters, but they don't choose it … The hardest thing on earth is choosing what matters. — Sue Monk Kidd, The Secret Life of Bees