Goals, goals, goals: Expectations vs. reality
Setting and working toward goals is like traveling through the Fire Swamp. There are the fire spurts of distraction, the quicksand of despair, and the R.O.U.S.'s (Rodents of Unusual Size) of other people's expectations.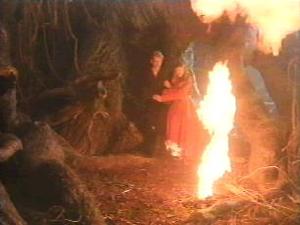 The Fire Spurts of Distraction
We announce on Monday that we will be doing X from now on … but then we forget on Tuesday. We don't think about it again until Thursday, by which time it seems like a lost cause. I mean, if you aren't starting something new on the first day of the first month of a new year, what use is it? At least we should wait until Monday.
How can we stay focused?
Set yourself up for success: Write down your goal in your journal, post it on the wall, talk about it with your children. Celebrate your successes. When you backslide, set a good example for persistence — simply start again.
Things aren't working out the way you wanted them to. You stopped doing the things you wanted to do. The kids are veering off the path you wanted them on. In fact, they're right back to their old routine. It's obvious that you aren't up to this, and you should probably just give up.
How can we stay positive?
Remember that your children's best lesson for how to live a good life is the way you live yours. Be as supportive and encouraging of yourself as of your child. Remember that it's only failure when you don't get back up again. Set a good example for optimism and resilience — accept imperfection and keep working toward your goal.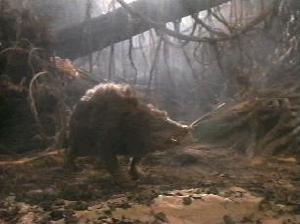 The  R.O.U.S.'s of Other People's Expectations
You don't actually need other people to express their opinions; by living on the planet for more than two decades you have absorbed them through your skin.
Your goal for your child may be something entirely reasonable like "I want him to have friends." They will whisper in your ear: "Why does he have so many friends who are girls? Shouldn't he play with more children his own age? Relatives don't count!"
Your goal may be to help your child work more deeply. They whisper: "Shouldn't he be covering more material? Is that the only thing he's going to learn about this year? Isn't he a little obsessed with [dinosaurs/trains/Greek mythology/bugs]?"
How can we live our values?
Our goals are tied irrevocably to our values. When we make a goal or a resolution, we are stating out loud how we want to change our outside life to match our inside idea of what is important.
My boys love Aesop's fable about the man, the boy, and the donkey. I reference it frequently.
A Man and his son were once going with their Donkey to market. As they were walking along by its side a countryman passed them and said: "You fools, what is a Donkey for but to ride upon?"

So the Man put the Boy on the Donkey and they went on their way. But soon they passed a group of men, one of whom said: "See that lazy youngster, he lets his father walk while he rides."

So the Man ordered his Boy to get off, and got on himself. But they hadn't gone far when they passed two women, one of whom said to the other: "Shame on that lazy lout to let his poor little son trudge along."

Well, the Man didn't know what to do, but at last he took his Boy up before him on the Donkey. By this time they had come to the town, and the passers-by began to jeer and point at them. The Man stopped and asked what they were scoffing at. The men said:

"Aren't you ashamed of yourself for overloading that poor donkey of yours and your hulking son?"

The Man and Boy got off and tried to think what to do. They thought and they thought, till at last they cut down a pole, tied the donkey's feet to it, and raised the pole and the donkey to their shoulders. They went along amid the laughter of all who met them till they came to Market Bridge, when the Donkey, getting one of his feet loose, kicked out and caused the Boy to drop his end of the pole. In the struggle the Donkey fell over the bridge, and his fore-feet being tied together he was drowned.

"That will teach you," said an old man who had followed them:

"Please all, and you will please none!"
We need to recognize that there are many opinions and prejudices floating around, and we have internalized most of them. But we have taken the time and given careful thought to identifying our core values — and that is how we want to live, aligned with those core values.
Kipling said, "If you can trust yourself when all men doubt you, but make allowance for their doubting too" … It is natural to recognize the opinions of others and the doubt they cast upon your choices. The important thing is being able to say, "But this is what I believe. And so this is how I am going to live."
Your goals and resolutions are the what. Your values are the why.