How to destroy a child's love of learning in 15 easy steps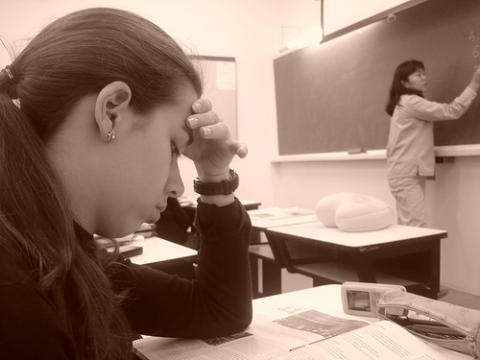 Photo credit: Richard Phillip Rücker, Flicker Creative Commons
1. Make sure he knows learning isn't about what he wants to do but what he HAS to do. Even if you're doing "project-based learning," it's your ideas that matter. Inspire kids to design, invent, and make an impact by giving them specific tasks YOU thought up and YOU care about!
2. Whenever possible, be patronizing. It's inspiring to kids. They can dream of the day when they're in charge and looking down on their own minions. Whatever you do, keep them away from grown-up books, resources, and tools — don't let them stray from their assigned reading level!
3. If your child has a strong interest, use it as seasoning on required work.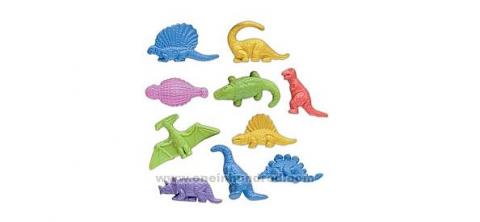 Don't have kids count regular pencil erasers in the math center — have them count dinosaur erasers! Kids love dinosaurs! Nothing brightens rote work like a reminder of something they would much rather be learning about.
4. Share his excitement to the point where you flood him with your ideas and take over. After all, your ideas are wayyyy better than his — he's only seven!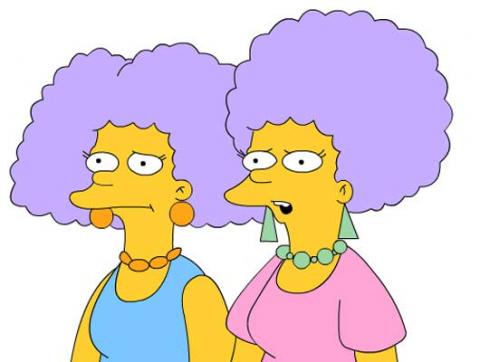 A MacGyver project?! We know everything about MacGyver!
5. As early as possible, begin differentiating between "fun" and "work" and make sure he knows learning is "work" — we don't call it schoolFUN, do we? "Work" isn't supposed to be fun — if it's fun, engaging, and/or enjoyable, that means it's too easy.
6. Do the fun stuff yourself — you deserve it! Choosing books and materials, planning field trips, planning parties — when something fun is involved, that's a treat for YOU!
7. When something requires decision, choice, weighing options, and/or allocating funds, do that yourself. That's grown-up stuff.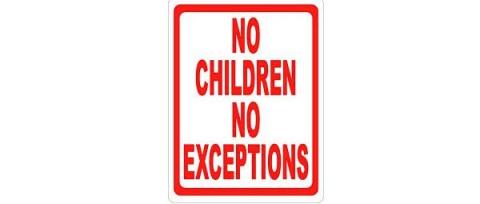 8. Whenever possible, eliminate choice. The whole process will be much more streamlined if it's a "tab A" into "slot A" situation. You can't usher 15 kids through a craft quickly and efficiently if you don't get that conveyor-belt vibe going.
Bonus: When displaying children's artwork, scatter them all over the bulletin board turning them this way and that. That really reveals your respect for the effort they put into your cookie-cutter craft.
9. Creativity should be limited to which sticker you want to use to decorate the planned craft. Letting kids have input into the design process will take forever. We don't have time for that.
10. Chew their meat for them. Prepare things ahead of time. Lay out the materials. Choose the books. Mark the passages. Find great movies to watch. Look up craft ideas on Pinterest. Cut the construction paper into squares and rectangles. Find the expert. Arrange the field trip. Tell them exactly what they need to know.
11. When they do their little bit at the end, shout "BIIIIIIG FINISH!" and give them a gold medal. They'll treasure it. Nothing says "I honor and appreciate your work" like a certificate printed off the Internet.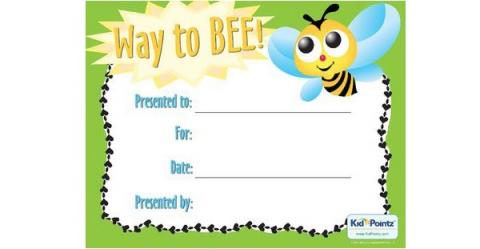 Nothing confuses a child like giving them a reward for something they wanted to do — keep them on their toes!
12. Remember to rank everyone who participates and make sure everyone knows who did the assignment "right" and "best." The most important thing you can learn is how to follow directions — and the second most important is where you rank amongst your competitors. Whether you're a bluebird or a sparrow, it's better to find out early!
For optimal comparison, have everyone do the exact same "art" project and hang them up in a grid. Nothing inspires kids to work harder than having the worst construction-paper Abe Lincoln.
13. Praise kids for being docile followers. Punish kids whenever they take initiative or make suggestions. They're just trying to gum up the works!
Make sure kids learn early what a "good student" is. That way everyone will want to learn, learn, learn.
14. Use stereotypes to show kids what their interests now will get them later in life. Make sure they know that once you choose, that's it.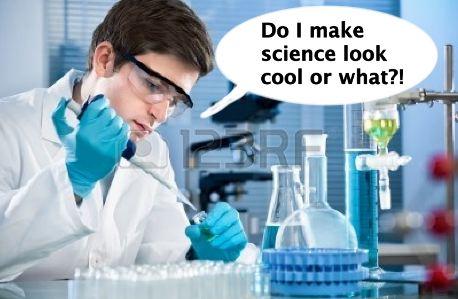 If you like science, you too can wear horn-rimmed glasses and work in a nice white lab that's even more windowless and sterile than your classroom!
15. Stamp out autonomy. Drop the leash and kids will go in directions you cannot predict and plan for. You won't be able to prepare it all ahead of time if you don't know what's going to happen! This is why preplanning is essential. Remember: it's not about what they want. It's about how well they do what we want.
BONUS IDEAS
Make sure they know that if they don't understand the material, that's THEIR fault.
The point of rigor isn't to help kids work hard at things they want to do, it's to force them to buckle down at things they find boring and irrelevant.
PLEASE CONTRIBUTE!
Do you have some ideas of your own? Share them in the comments!
THE ANTIDOTE
Feeling ouchy? This is for you: How to save a child's love of learning in one easy step
And you might like this as well: Self-directed learning: the neglected subject?