It takes energy to conform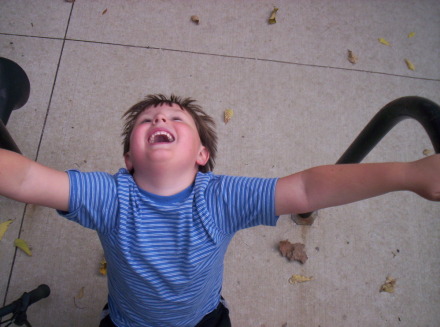 The scientists took a large group of undergraduates and randomly assigned them to two different groups. The first group was given the following instructions:
"You are 7 years old. School is canceled, and you have the entire day to yourself. What would you do? Where would you go? Who would you see?"
The second group was given the exact same instructions, except the first sentence was deleted. As a result, these students didn't imagine themselves as 7 year olds. They were stuck in their adolescent present.
After writing for ten minutes, the subjects were then given various tests of creativity, such as trying to invent alternative uses for an old car tire, or completing incomplete sketches… Interestingly, the students who imagined themselves as little kids scored far higher on the creative tasks, coming up with more ideas that were also more original.
As the brain develops, the prefrontal cortex expands in density and volume. As a result, we're able to exhibit impulse control and focused attention. The unfortunate side-effect of this cortical growth is an increased ability to repress errant thoughts. While many of these thoughts deserve to be suppressed, it turns out that we also censor the imagination. We're so scared of saying the wrong thing that we end up saying nothing at all.
…
[T]he "fourth grade slump" in creativity that Lehrer refers to above — children experience a marked decline in creative powers around that age — is thought to be the result of the increased social obligations they assume at that stage of life. As kids devote more energy to conforming to the group, there's less available for being their freewheeling selves. — Creativity for Introverts, Psychology Today
Without the intense pressure to conform, many homeschooled/unschooled kids have the opportunity to stay more in touch with their own, freewheeling selves. They're not too scared to express themselves; they don't have to censor their imagination.
If we adults manage to stay away from the cliques and groups that would pressure us to conform, maybe we, too, can tap into our third-grade selves.
How much energy are we wasting on conforming instead of creating?