Learning for a new world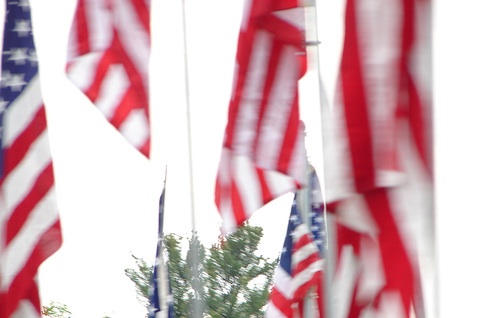 We watched our new president be sworn in yesterday, and I was thinking about many things. How great it is to live in a country where people have strong beliefs and often strongly disagree, yet power is transferred smoothly and without violence. What enormous challenges lie ahead not only for our new governmental leaders but for our whole society as we grapple with the economy, the environment, and our swiftly changing world.
Is education in our country keeping up with what our children will need to run the world in 2025?
I had an interesting conversation with a friend over the weekend. He said that high school graduates from a nearby reputed "great public school" were coming into his college-level program filled with confidence that didn't quite pan out. Although they had been schooled in doing certain tasks well when they were presented in a predictable way, they floundered if problems were taken out of context or if ideas needed to be extended to new areas.
Their knowledge wasn't flexible; they weren't able to transfer what they thought they knew to new situations.
Howard Gardner has written about university students who got As in physics but incorrectly predicted simple real-world outcomes in the same way five-year-old children did — they could parrot back correct answers on their tests, but they didn't acquire the knowledge in an authentic way so that they could apply it outside of the classroom.
Understanding for me, on the other hand, is taking something that you've learned, a skill, a bit of knowledge, a concept, and applying it appropriately in a new situation. We very rarely ask students to do that. The most interesting finding of cognitive science for education is that when we ask even the best students in the best schools to make use of the knowledge in a new situation, they don't typically know how to do it. — Howard Gardner
Coverage and memorization of facts is not enough. Skills acquisition isn't even enough, if the student doesn't acquire the skill authentically enough to be able to know when and how to use it in an unpredicted situation.
It's not enough to be "educated"; our children need to be smart.
Our children don't need laurels; they need tools.
They don't need praise and rewards; they need self-confidence.
Are we giving them what they need?