Make a field bag from recycled clothing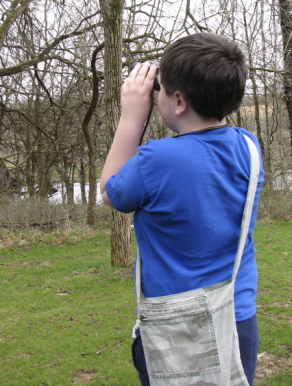 It's nice to have a small field bag for nature walks — to hold your art supplies and also to bring home any treasures you might find.
An old pair of pants can yield 2, 3, or even half a dozen bags depending on the size. We've made many a field bag from an old pair of jeans. Jack and I made this bag out of an old pair of khaki camo pants he had outgrown.
(Denim and khaki are great materials for a field bag because they are tough, durable, and hold their shape without a lining.)
First, find an old pair of pants. Any size will do!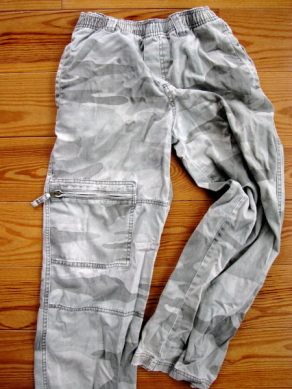 We thought that knee pocket would make a great detail on the front of Jack's bag.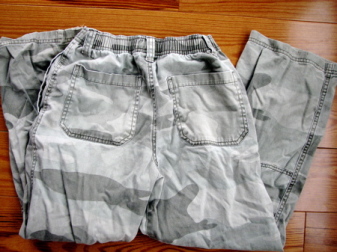 These back pockets would also make a great bag front. If you are using jeans, you can use the front pocket as the front of your bag and the back pocket for the back!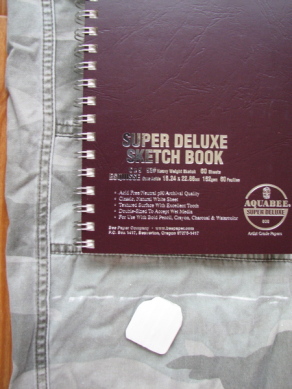 Mark where you want to cut your fabric, and make sure your sketchbook will fit inside your finished bag!
Right away you'll notice one great thing about making a field bag out of your old clothes — you won't have to sew very much, because you can take advantage of the seams that are already there. We cut this bag out of the middle of one leg, so we sewed the bottom and around the top. If you used the bottom of the leg, and the bottom hem of the leg became the top of your bag, you would only have to sew one seam!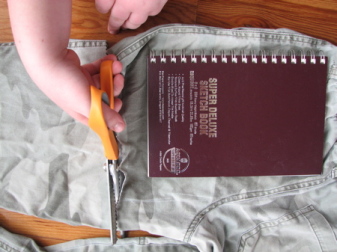 Cut along the marks you made. Since we cut out of the middle of the leg, we now have a tube of fabric.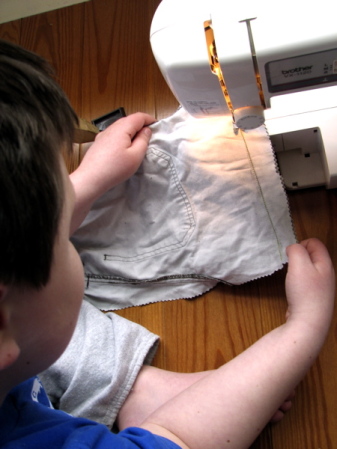 Turn your material inside-out and sew the bottom seam. We triple-sewed ours for extra strength.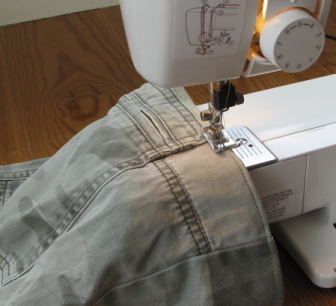 Fold over the top and sew around, making the top seam. You can pin it in a couple of places if you are worried about it moving around on you, but uneven seams give extra character.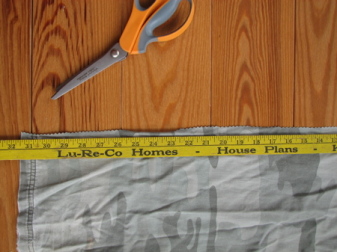 Jack really wanted a matching strap, but you could also make the strap out of any old ribbon or woven tape you have in your stash.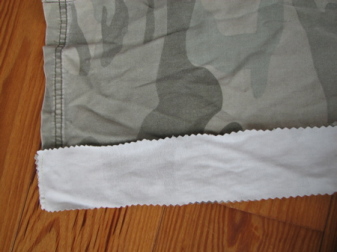 We cut a strip of fabric about 2 1/4 inches wide and then used that strap to cut out another.
Since there is no pattern for this project, you don't need to worry about how wide your strap ends up being — there is no right or wrong!
Sew the two long sides of your strap — but not the ends! Because next you need to turn it inside out.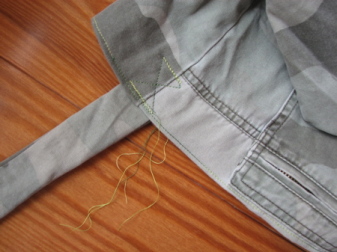 Sew the strap onto the bag! We went back and forth a few times for extra strength. We are expecting this bag to get some heavy outdoor use.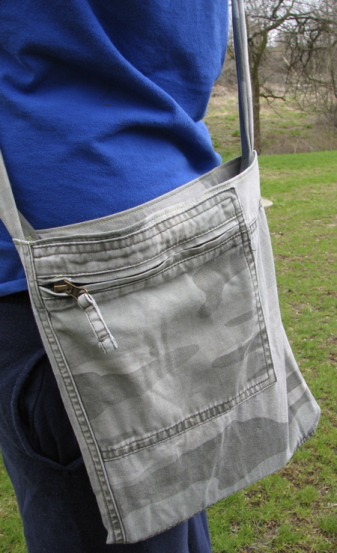 All done! Wasn't that easy? While we were at it, we made another one: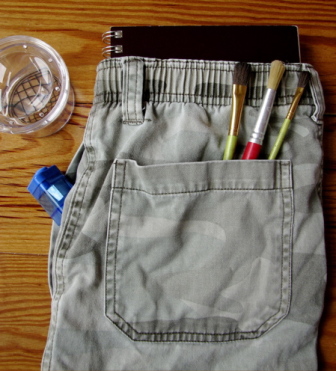 You can decorate your finished bag by sewing on patches, sticking on your favorite pins, embroidering them, or anything else you can think of.
Then fill them up and take a hike!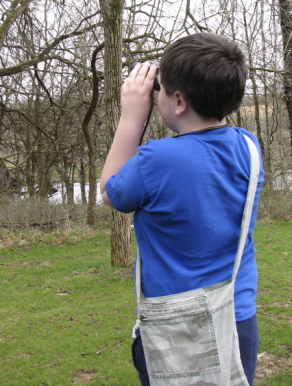 See also: