New resources on the site — enjoy!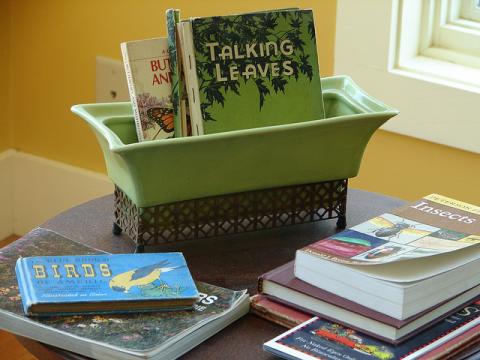 We have some new resources here on the site:
Resource section — We've started to build out a huge collection of PBH and general learning-related resources for you to browse here. I will be updating this (LOTS more to add) so check back once in awhile. 
Journal Gallery — PBHers have shared photos of all kinds of PBH journals to help you think about the system that would work best for you. Check it out. (I'll be adding to this one, too — some digital PBH journals are next!)
Workspace Gallery — Browse this collection of different PBH studios and workspaces from all kinds of homes. We even have some PBH group spaces. Inspiring!
Passion and Meaningful Work — We are continually adding to this collection of quotes that show deep interests DO matter when it comes to finding and doing your meaningful work.
Don't forget these existing resources:
How to Start a PBH Group — Are you interested in starting a homeschool family project group, co-op class, summer camp, or just moving an existing group in a more project-oriented direction? Check out our free guide to starting a PBH group.
The Introvert's Guide to Building Community — It's not just for introverts. To make sure you start out on the right foot, read this solid advice for beta-testing and launching a new community.
What to Look for in a DIY/Maker/Hacker/Tinkering Group for Kids — This checklist will help you identify the best groups for self-directed learners — and avoid the people who aren't walking the talk.
Ten Steps to Getting Started with Project-Based Homeschooling — If you have friends or family who are interested in learning more about PBH or self-directed learning, this is where you can point them.