New work area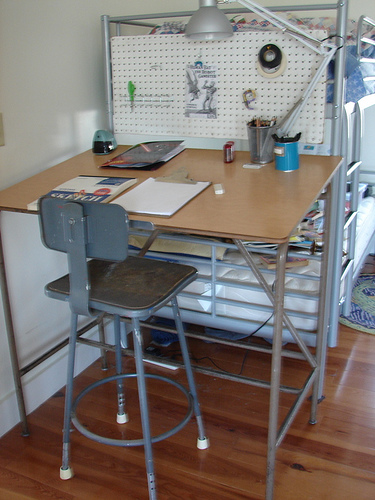 My nine-year-old is still writing and drawing comics; recently we realized he had been working on this particular project for almost two years!
We moved the drafting table into his room so he could have an area dedicated to drawing comics. (As you can see, it's still a work in progress!) We also outfitted a small ikea cabinet to organize his single-panel comics, his comic books in progress, finished projects, etc.
Lately he has been drawing full-length comic books and making plans to copy and sell them online. I can't wait to see what he does next.