Parenting with abundance and simplicity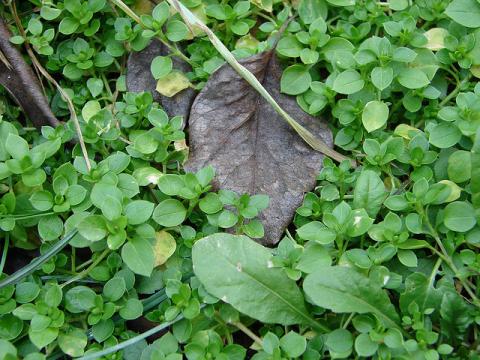 This is a follow-up to my previous post, Parenting with abundance vs. scarcity.
A few people had questions for me about how abundance fits in with simplicity and even minimalism, thinking those concepts might be oppositional. Actually, they work together. Let me explain how.
Abundance requires simplicity — because in order to have abundance in one area, you must reduce something else. You can either use your toy budget to buy a roomful of random toys or you can decide to focus on investing in only two or three open-ended toys: say, wooden blocks, a wooden dollhouse, LEGO.
If you have a lot of random toys, children might fight because they all want to play with the plastic dinosaur at once; then when they tire of that, they suddenly all want to play with the nerf gun. They can't play *together* with one plastic dinosaur. However, if you have a basket full of plastic dinosaurs, they can all play together. They can take them to the sandbox or get out the clay and make a dinosaur world. They can collaborate and cooperate and build something complex.
If you have a couple dozen wooden blocks, not only can children not play together (there just aren't enough to share), but even one child is limited in the complexity of anything he can build — there aren't enough blocks for complexity. He can build a small, simple structure and that's it. He quickly reaches the limits of what he can build and he can go no further. A large variety of materials or experiences can make it seem like we've given our children more, but really we've given them less.
If you have fewer random toys and a LOT of wooden blocks, suddenly you can build something big and complex. Multiple children can work together, and there are enough materials for everyone. There are enough materials to go beyond simple ideas and simple constructions.
But this abundance requires simplifying — you can't offer an abundance of everything. You have to choose what matters most and invest there. To offer abundance, you must thoughtfully simplify.
PBH requires focus. In order to support your child's deep interest and help him stay with an idea longer, you have to forgo some random, unrelated activities. They might be perfectly fun activities, like a homeschool field trip to the petting zoo. But you might instead take him to the planetarium so he can stay with his interest on space. They might be perfectly fun crafts, attached to the current season or holiday. But you choose instead to help him stay focused on making planets out of recycled materials. You are forgoing variety, novelty, and width to focus instead on depth, on mastery, on becoming an expert in something he really cares about. You're letting go of some things that are mildly fun and interesting for everyone to focus on something that your specific, unique child finds deeply engaging. You are helping him move beyond the surface of learning and dig deeper, learn more, and build new skills.
If you want your child to be able to work deeply and meaningfully, you might pare down your extracurricular activities. Another family might be doing swim lessons, tae kwon do, soccer, and ballet, while your child is goes to one art class a week at the local museum. You are making a choice for simplicity (more white space, more project time) that is simultaneously a choice for abundance (a deeper exploration of art, more time for his specific deep interest).
The main point of abundance vs. scarcity is that if you limit materials, opportunities, or experiences too much, you are ensuring that your child can only be a passive consumer. You haven't given him enough time and support to become an active creator.
"Abundance" doesn't mean an enormous pile of materials or a huge number of activities or a never-leaves-the-basement obsession with a particular interest. Abundance means thoughtfully paring away the less important so you can invest more time, energy, and money in what you really care about.
What is the point of simplifying your life, if it's not so you can do more of what matters?