Permission to be yourself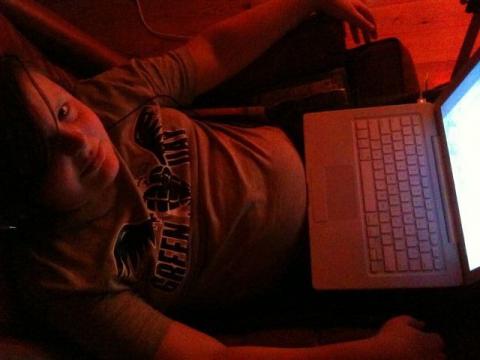 Today I was reading William Zinsser's newest book of essays and was struck by what he said about his students, mostly women, who take his memoir-writing class:
Most of them are paralyzed by the thought of writing a memoir. How can they possibly sort out the smothering clutter of the past? But mainly it's fear of writing about themselves.

… I want them to think of themselves as people — women who lead interesting lives and who also write, trusting their own humanity to tell plain stories about their thoughts and emotions. Why do they think they need permssion to be themselves? "Who would care about my story?" they say. I would. I give them permission to write about the parts of their lives that they have always dismissed as unimportant.
What Zinsser does for his students is what we do for our children when we support them to pursue their own meaningful work.
If they begin early enough, they may never hesitate and think that they need permission to be themselves. But if they start a little later, or if they hear messages from peers and the other people around them: Shh, don't embarrass yourself. Don't embarrass me. You're not good enough. You're not old enough. You're not smart enough. Maybe later. Shh.
These messages don't even have to be spoken out loud; they come through as gestures and grimaces and parents changing the subject. Enough of that and they may believe no one cares about what interests them. They may doubt that anyone will be interested in what they have to say. They may doubt whether they can be writers and artists and builders and makers. Does the world need or want what they can offer?
By being your child's first audience, you send the message: Someone cares about what you think. Someone cares about what you make and do.
By supporting their work, whatever it is, you show them that they can produce what they consume. They can contribute something of their own. Their perspective and their opinion matters. Their ideas matter.
Many of us are paralyzed at the thought of doing whatever it is we want to do. We think no one cares or wants to hear what we have to say. We think our contribution is so negligible, it's not worth anyone taking notice — and if they did take notice… well, our heart beats faster just at the thought.
When we do our own meaningful work and when we make it possible for our children to do theirs, we're helping them avoid falling into this trap. They don't need anyone's permission to be themselves. They don't need to be picked. They don't need to be praised or rewarded. Their ideas matter. Their opinions matter. Their interests matter. The sooner they learn that — the sooner they know it's true — the sooner they can own their feelings, their interests and talents, and their life.
Make sure they know they have your permission to be themselves.