Perseverance and grit vs. knowing when to quit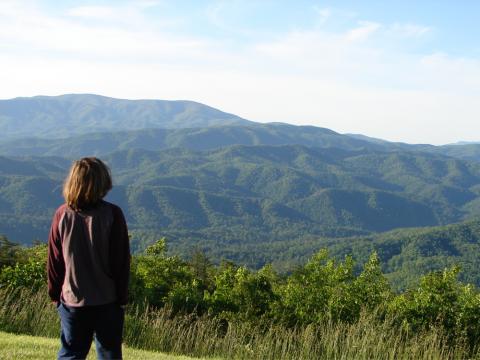 In my book, I write about the importance of teaching your kids how to finish.
Many adults, let alone children, stall in the information-gathering stage of a project. They keep collecting inspiration and ideas without ever moving forward to the point of making something of their own. Forget about finishing — they can't start.
Finishing is a key skill. The beginning part of a project is the least difficult and often the most fun. There are materials to buy and inspirational photos to look at. The middle is when things get harder. And sometimes we never make it past the middle. Everything gets shoved into a bag and then into the back of a closet, and we move on to another fun beginning.
Perseverance and grit are key traits for successful people. But prioritizing learning how to finish doesn't mean you never, ever quit anything. An equally important skill is figuring out when it's okay to not finish.
If we determine to never, ever quit anything, ever, then we will spend a lot of our time just gritting our teeth and stumping to the end of something we wish we'd never started in the first place. There's probably not a lot of useful learning there. You can't get where you want to go if you spend months trudging in the wrong direction after you figured out long ago you turned left when you should have turned right.
Good quitting requires
- being able to admit you made a mistake.
- recognizing when the path you're on isn't taking you where you want to go.
- being able to let go of the time and effort you've put in.
- accepting new information that changes your old plan.
- acknowledging you aren't getting the results you were after.
- realizing you have better options.
So how do we balance the importance of finishing with knowing when to quit?
Persistence and fulfilling your commitments are character traits that are very important to most parents. We want our kids to go the distance. We want them to stick it out when the going gets tough. We want them to be determined, and we want them to meet their commitments. These are all good traits to have, but they don't exist in a vacuum. What if our kids are in a bad relationship? What if their coach is destroying their love for a sport?
Do we want our kids to learn that if they start something, we will always make them stick with it — so maybe it's better not to start, so you don't end up doing something for months that you don't enjoy? With all due respect to Tiger Mom, you're not teaching kids persistence forcing them to complete something *you* want them to do. Perseverance and grit are traits that come from the inside. If someone else is making you persist, then you're not developing persistence any more than a person being dragged by a rope is learning to walk. 
We need to learn to find our way — through exploring, through experience — to the richest areas for potential growth. This may require adjusting your sails, reworking your plan, replanning your route. We need the freedom and flexibility to shift to a path that's going to give us a better outcome. This is a learned skill and an equally valuable trait: learning when to cut your losses, being able to recognize a better opportunity.
There is good and bad persistence. Good persistence allows you to forge ahead through difficulties to accomplish what you set out to do. Bad persistence keeps you on a nonproductive course because you can't bring yourself to admit you made a mistake. You don't want to lose the time and money you've already invested, so you end up losing more. It's important to learn the difference between the two. It's important to learn how to examine what's happening and determine whether it's in your best interest to stick with what you're doing … or quit. And if quitting is the best course, then it takes just as much strength of character to make that call as to stick with a path that's taking you in a direction you don't really want to go.