In praise of high-quality art materials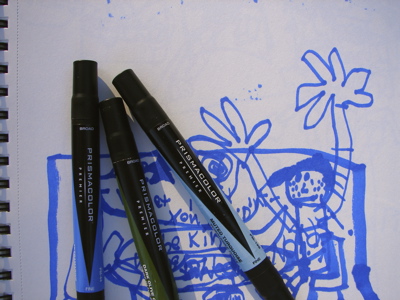 For the seven years that I ran my private school, we had an art- and project-based curriculum. Soon after we opened, I discovered the Reggio Emilia approach to early childhood education, and learning about their methods inspired and informed the remainder of our days in the classroom.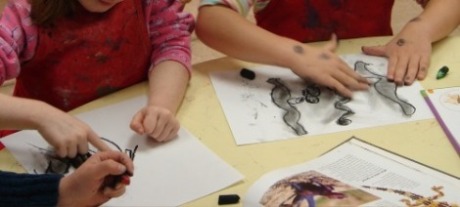 One of the tenets of the Reggio approach is that children deserve high-quality art materials.
Why buy expensive high-quality materials for children? They just burn through whatever you give them. Can we afford to buy them expensive paper, when they can produce 25 drawings in one sitting? And that sitting only lasted 20 minutes?
Giving children high-quality materials sends a message. It's not enough to say, "I think your work is important." If I give my children cheap paper and paint, what can they produce? Muddy-colored paintings that dry and flake off cheap, thin paper that tears easily. My words are saying "Your work is important" but the materials are saying "Your work is not important."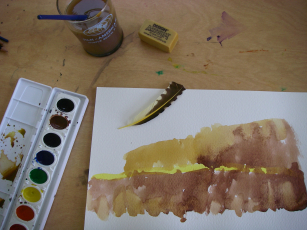 It's true that you can't just hand children a pile of expensive paper and a basket of high-quality markers and walk away without a backward glance. You need to convey your respect for the materials and show children how to use them properly and put them away so they'll be good for next time.
The youngest children in our classroom — just-turned-three-year-olds — were capable of washing out their paintbrushes and palettes and putting them away. Age is no excuse for not taking care of your materials.
It's also valuable to teach children when it's appropriate to use "regular" paper and when an artwork deserves the better, more expensive paper. The lowest-quality paper I can accept is copy paper — not too expensive at 500 sheets for a few dollars. We use copy paper to make marker drawings, pencil drawings, mini-books, etc. We go through a lot of it. But we also have watercolor paper, large loose sheets of drawing paper, and heavy paper for painting with tempera and acrylics, charcoal, and ink. Children can learn to use regular paper for sketching, everyday drawing, and early drafts and use the best paper for their best work. Talking with them about their intentions before they work can help them decide which is appropriate. You can also encourage them to pull out the good paper after they've done several renditions of a drawing on regular paper.
There are many steps to introducing high-quality materials and tools to young children and teaching them how to use and care for them. For now, I'll just say the following:
• High-quality materials convey to children that their work is important.
• High-quality materials inspire children to work more slowly and carefully.
• Children's important work deserves high-quality materials.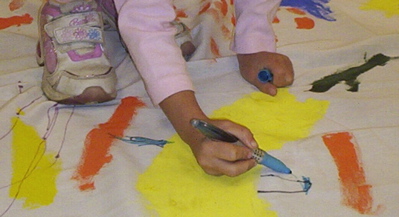 The wider the range of possibilities we offer children, the more intense will be their motivations and the richer their experiences. — Loris Malaguzzi