Registration now filled for the PBH Master Class!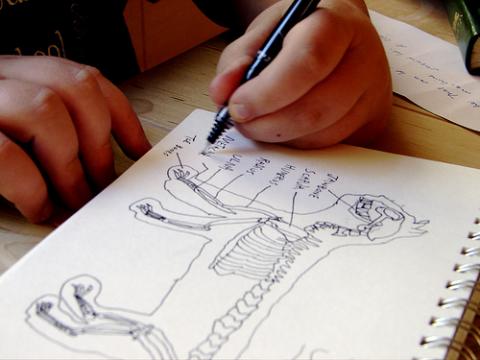 Update: Enrollment is now full. Please see below to sign up for an early beat-the-crowd e-mail announcement when the next class is scheduled.
Today we are opening registration for the PBH Master Class — a six-week-long e-course designed to help you dig deeply into the big ideas of mentoring and self-directed learning and put those ideas into action.
Full description of the class:
In this six-week class, we'll be drilling down deeper into the core ideas of mentoring and self-directed learning and helping you put those ideas into immediate practice.
Each week you'll get a batch of new material I've written specifically for this course along with a couple of simple suggestions or assignments. We'll be experimenting with making small but impactful changes. We'll focus not only on learning how to mentor our children, but on how to apply the same principles to our own lives.
I will be giving reading assignments, so please purchase a copy of the book before class begins or borrow a copy from your library or a friend. We will not be reading the book straight through, so if possible, please do that before class begins.
This class is not only for homeschoolers — it is for any parent or teacher who is interested in supporting children's interests and helping them become active thinkers, learners, makers, and doers.
If you do homeschool, it doesn't matter what approach you follow — PBH works with every type of homeschooling as well as unschooling. Everyone is welcome.
This is a community-based class. You'll have the opportunity to make some like-minded friends who have the same goals and values for learning and supporting children. The private forum where participants and I will talk about each week's focus and share questions, ideas, and issues will remain after the class ends so you can stay in touch with your cohort and keep learning together and supporting one another in the future.
The six focus areas of this class will be:
• Documenting & journaling
• Uncovering interests & choosing topics
• Maximizing your environment
• Building the making habit
• Defining your family culture
• Leveling up: How to maximize every learning experience
There is no session schedule you must adhere to for this class. The materials will be e-mailed to you regularly across the six weeks, but you can read them and access the forum whenever it works best for you. If you are traveling during that time, you can resume when you return and work your way through the materials at your own pace. The forum will stay available after the last class date so you can continue to get online feedback, support, and encouragement.
Enrollment is now full. Thank you!