Self-directed learning: the neglected subject?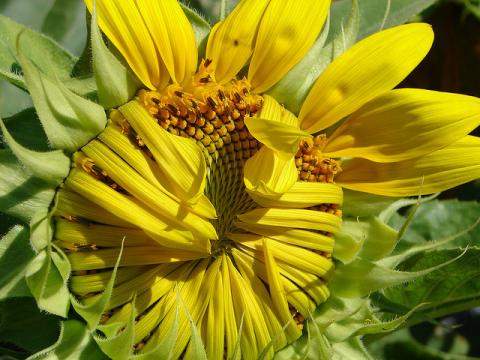 Last week I tweeted a series of thoughts…
when i see parents arranging activities/experiences that kids could easily be arranging themselves if they wanted to do them, i wonder…

— Lori Pickert (@campcreek) September 5, 2013
…when do we stop arranging activities for our kids and start helping them develop the abilities to create their own learning experiences?

— Lori Pickert (@campcreek) September 5, 2013
if kids really need/want that experience, they will learn much more from seeking it out/making it happen on their own.

— Lori Pickert (@campcreek) September 5, 2013
if they aren't self-motivated to learn/explore, that's something you should probably be thinking about.

— Lori Pickert (@campcreek) September 5, 2013
I had run across the umpteenth request by a parent for suggestions for resources for a child's deep interest — and the child in question was a teenager.
What does it mean if we have teenagers who still aren't capable of building their own curriculum — even if it's something they're really interested in?
These days, children might enter school at age 3 and not leave again until their mid-20s. It's possible to make it all the way to adulthood without ever becoming a self-directed learner — without anyone in charge of your education saying, "Oh, and I guess I should probably show you how to drive this car as well as ride in it."
You can sit back and let someone else provide the learning agenda, rustle up the resources, plan the "fun" activities, organize the classes, then arrange to assess whether or not you successfully absorbed the knowledge and skills they think you need.
If your child is four or six and really wants to learn about, say, space shuttles, then he or she would be much better served by doing all the work of figuring out where to find out more about space shuttles, going to the library and looking through all the books and films available and choosing the ones that seem most promising, looking for websites and places to visit and so on. All of that learning is truncated when a parent does it for them. Boom! Here you go, kid — a stack of books, fun Pinterest activities, and we're going to the planetarium tomorrow. With any luck, we'll burn through this by Monday!
When adults do all the work of making learning happen, children lose out.
They say that cutting wood warms you twice: once when you split it with your axe and again when you bask by your fire. In the same way, project-based homeschooling is twice the learning. You learn about your project and along the way you learn how to learn. Instead of dumping it out of a box, you have to go out and build it from scratch. It warms you twice. - Project-based homeschooling curriculum
I've seen parents mention how fun it was to pull together books and activities for their child's interest — totally oblivious to the fact that their child could have had that fun.
Project-based homeschooling — self-directed learning supported by thoughtful mentoring — offers three levels of learning:
- Primary: learning about our interest.
- Secondary: Acquiring the skills we need to do the things we want to do.
- Tertiary: Learning about learning, making, doing, and sharing (meta-learning).
When adults keep cutting the learning meat for their kids until they're adults, they never get the chance to experience all of these levels. We're not just making learning less fun, less meaningful, less useful, and less relevant, we're actually making it less educational.
This weekend I came across this article in the Harvard Business Review:
Before Karen was promoted to vice president, her annual evaluations had included detailed comments that guided her professional growth. This year, she was determined to elicit specific feedback, especially since she had just endured a stressful year leading a major project that defined the company's future.

But when she pressed for more specifics, the president simply said, "I trust you to continue doing what you do so well, and I expect you'll ask for my help if you need it."

In that moment, she realized something profound: He was telling her that she was free. She was in charge of her own considerable domain — and her own life. Somehow, amid the pressures to meet operational goals and balance budgets, she had failed to notice the full implications of that shift.

She wanted to make sure she understood correctly. "You mean to say that I can push the envelope as far as I want, as long as I believe it is in the best interest of the company, and you'll tell me when I've gone too far?"

He nodded his agreement. She was buoyed by the possibilities that her newfound freedom presented, and at the same time, she felt the weight of the responsibility this change implied. Before she even made it to the door, Karen started thinking about how she could take ownership — and advantage — of this situation. — Claim your freedom at work
Here is an adult who apparently has made it through college and the early part of her career being successful by following orders — someone who is floored to realize they are now being handed the reins and given responsibility for being in charge.
Self-directed learning — or working — is not mandatory in America today. You can just be quiet, follow instructions, and get all the way through college and halfway into a career without ever being self-directed.
Someone else can set the agenda, lay out the expectations, and deliver the rubric — all you have to do is connect the dots.
A major reason Karen hadn't recognized, until her moment of truth, how much freedom she had was that she had never received formal leadership training. She is not alone. … [T]he qualities that made them exceptional individual contributors didn't prepare them for the challenges they later faced leading teams or projects.

Along with the freedom that comes with being the boss is the obligation to know what you don't know and secure the resources you need to excel in your role. — ibid.
Why do we need to make sure self-directed learning is part of our children's education? Because without it, you don't know what you don't know — and you don't know how to find the resources you need to be successful at what YOU want to do.
If you never transition from being a passive recipient of knowledge and skills to being an engaged, self-directed, self-motivated learner, you never learn how to find resources and experts, how to weigh the relevance of research materials, how to set goals and break them down into tasks, how to build and use community, how to find places where you can get the skills you need to make your ideas happen.
And if you only ever learn how to connect someone else's dots, you end up with whatever picture they plotted out for you.
If we want our kids to take control of their lives, first we have to help them take control of their learning.