Share your goals or keep them to yourself?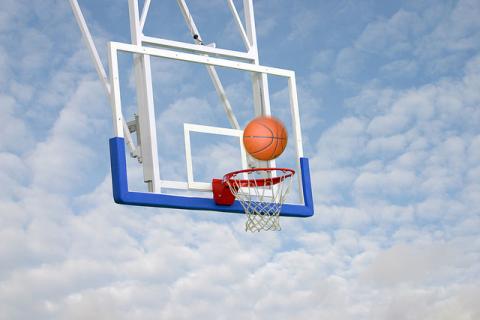 This post is part of my series on PBH for Grown-ups — you can see all of the posts here.
Should you announce your plans and intentions or keep them to yourself? Does it work for you or against you to share your goals with the people around you?
Reasons you might decide to share your goals:
1. Accountability. Other people will hold you to your plans. If you slip, they'll encourage you.
How this can backfire: If you're really doing the work, you will be constantly revising your goals. Other people won't understand the nuances of your choices — if you don't stick like glue to your original goal, they'll say you're making excuses. They'll hold you accountable to your original, first goal, and that can be frustrating when you feel you need to adjust your sails. We already know we should avoid naysayers, but people who cheerlead you hard to stick with your original goal can be just as bad. There's also the pervasive idea that you're failing — even if you're actually revising your goal based on new and/or better information.
Some people are great at encouraging; they are positive and supportive. Other people will tsk-tsk you, shame you, or tease you. If you share your goals at large, you'll be getting all kinds of "support" when you slip.
2. Community. You'll find other people who are working toward the same thing and you'll all support one another.
How this can backfire: You want to write a novel, so you join a writing group. Terrific! People who are trying to write professionally supporting each other and giving each other valuable feedback … but is the feedback valuable? If you fold in everyone's opinion, what happens to your original vision and your unique voice? Are these people really good writers, and is their advice any good?
The right community can offer support, encouragement, and valuable advice — but the wrong one can damage your work and your self-esteem along with it.
Finding community is tricky. You are on a journey to discover something entirely unique: yourself, your meaningful work, and your best life. The important thing is that you find the way that works best for YOU. Custom, not off-the-rack. Community sometimes drives toward sameness — there's a right way and a wrong way. Two choices aren't enough for you. You are looking for YOUR right way, and there isn't a group for that. Get too entrenched in a particular community, and they may actually prevent you from growing.
3. Motivation. When things get tough, your friends can cheerlead you along.
How this can backfire: Are we looking for self-motivation or motivation from the outside? Sharing your goals brings on self-motivation to not embarrass yourself by failing in public. That's not so great. A bit negative.
Then there's the motivation you can get from others because they love you (friends, family) or they're on the same journey (friends, community). That sounds better. Except we've already covered community: by definition, they're mostly interested in an issue rather than you personally. They champion a particular way to reach a goal; they may not be so keen on helping you figure out exactly what works best for you and your family. Unless the community is  named "All About [Insert Your Name Here]," your goals and theirs are not 100% aligned. And we've already covered friends and family, too: As much as they may love you, their methods for encouraging you may not be what you need; in fact, they might work against you.
Thinking it through…
Do you need someone else to hold you accountable? If so, think about being your own trusted resource. Remind yourself of what you want to achieve and why. Build your supportive environment and advertise to yourself.
Do you need motivation? Stop and reflect often. Build a routine and habits that support reviewing your goals: keeping a journal, writing down your small wins, reflecting weekly/monthly/biannually about where you are, where you want to be, and how things are working. Ask yourself: Is this still what you want? Are you making progress? What specific steps do you need to take next? What tools do you need to take those steps? If you can't break it down, you need to stop and figure out what comes next. If you no longer feel motivated, you need to ask yourself why. It's no use having a group of people urging you on toward something that no longer feels meaningful.
Do you desire community? Don't put all your eggs in one basket. Use different friends and groups for different things. Figure out which people leave you feeling energized and full of ideas and which leave you feeling negative and drained. Figure out what your groups and communities are good at and what they're not so good at, and use them accordingly. Don't fall into the trap of maintaining peace by pushing aside your own wants and needs.
Get this fixed in your mind: Our goals aren't dreams. They're plans. They're intentions. We're going to do the work to make them happen. We're going to make slow but steady changes to align our daily activities with our values and goals. At some point, it's the right time to share. At some point, we need to reach out and connect with other people. But we want to do it slowly, thoughtfully, and intentionally.
So what works for you — sharing your goals or keeping them to yourself?
For one more wrinkle, listen to Derek Sivers' brief TED talk on the subject — he says that sharing your goals tricks your brain into thinking you already accomplished something, so it actually makes you less likely to succeed in the long run:
Repeated psychology tests have proven that telling someone your goal makes it less likely to happen.

Any time you have a goal, there are some steps that need to be done, some work that needs to be done in order to achieve it. Ideally, you would not be satisfied until you'd done the work. But when you tell someone your goal and they acknowledge it … the mind is kind of tricked into feeling that it's already done. And then because you've felt that satisfaction, you're less motivated to do the actual hard work necessary. — Keep your goals to yourself