Small Wins Wednesday: Becoming specialists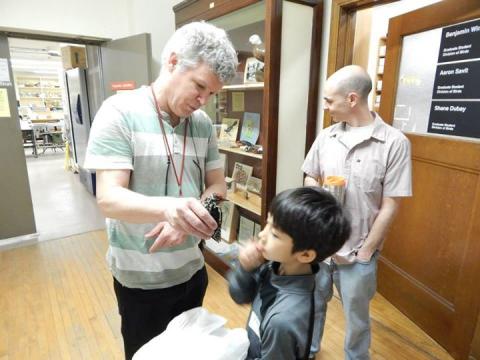 Visiting the bird specialist at the Field Museum. The tail on the Sap-Sucker is stiff to stablize it when going up and down trees.
• • •
Every Wednesday we share a small win from the forum, Twitter, the Facebook page, or (with the writer's permission) from the mail bag.
This week's small win is from akari:
Today my boys 5 and 7 visited the Field Museum of Natural History in Chicago as guest visitors, providing the museum with a dead yellow-bellied sapsucker (found after a window accident) as a specimen. The boys were given a tour of the bird division behind the scene by the bird head there and even met the only artist in residence of the museum!

(Older son commented later on, "Oh, I wish I could paint like her…" I found a book that she wrote on how to paint and I now have ordered for it to be on hold at the public library.)

My older son developed a strong interest in birds that seemed to have been triggered by encouraging naturalist grandmas, their most recent Christmas gifts, and seeing their birder lifestyles. The interest seems to have evolved from the boys' original strong interest in dinosaurs. We used to call the herds of Canada geese various grazing dinosaur names. Also there was an opportunity at my older son's Saturday Japanese school to make "product drawings" for their chosen stores in February. T made 23 drawings of birds in 3 days for that project and continued to draw continuously for some time.

A great artist neighbor also around the time commissioned my boys to design postcards to send to a daughter in NY to help celebrate her 30th year. I showed T how to scan drawings, clean them up, combine and edit on photoshop. The feedback and the little notes our neighbor sent our boys after each delivery were very encouraging. We will be delivering more postcards.

Towards the end of winter we started to feed birds (started from sunflower heads we grew last year) in our backyard (metra train embankment), and now we have a squirrel-buster feeder, a handmade thistle feeder for goldfinches, a suet feeder, and a hummingbird feeder that we have gradually added. We have counted over 15 different species of birds that now come to our feeders and they have developed interest in photography through it. T has submitted a number of his bird photos to the Ranger Rick photo contest and is eager to observe new migrating birds that visit us. We learned about a website called e-bird, from our new ornithologist friend, that would now allow the boys to report their bird sightings. We might set up a birdbath, nesting boxes, and even plant more flowers that would attract hummingbirds. We have a gardening day scheduled for our apartment community, and the boys and I are discussing the possibility of setting up a bird photo gallery (of visitors to our feeders) in the hallway to share with neighbors during snack time.

This win feels big because of how expansive this project is getting to be. They are becoming specialists! Also, my reasons for taking part in the PBH master class was to learn how to help integrate community input and stimulation to their work. I had always been shy about showing other people what my boys do but I think I am getting over that a bit for their own benefit. I feel that I am finally able to put to practice what I have always believed. My kids belong to the world and not just to our small family.

I am most grateful for the PBH community, a supportive husband, and the timing of this strong interest momentum, as I will soon be more busy with the arrival of a new baby. I am encouraged that the growing independence in our boys is gently making the necessary room for me to build a new relationship with a new baby. :)
After I asked akari if I could share her small win here, she added this addendum:
I wanted to add just one more comment. Especially if you might share my report with more people.

This moment of celebration and inspiration to report back to the PBH community as the mother/observer/helper came to me at this particular moment it seems also because I had been feeling rather discouraged about many other things that had been going on in my family. Not to bore you with details but to illustrate what I mean…

My husband's health is not particularly good and we are currently having trouble straightening out the most basics of health insurance dealings with BCBS. If my husband cannot work any more, I will have to be out working which will put a fast stop to our homeschooling endeavors. We are renovating a new apartment unit where my mother is scheduled to stay prior to and when the baby arrives. The schedule is quite delayed and people are not living up to their promises. My feet swell now and they hurt. I only have a month left where the baby is in a neat little bundle within me. I have a beloved kitty dying with a kidney disease. He had always been with me laboring through every home birth…

When I read positive and happy comment that people make, I tend to get a fixed image of that person "yay"-ing and smiling all the time. But if I stop and think about it I know that is probably not the case. I know that just like all the challenges that I am facing, everyone else has their own challenges. Living is tough sometimes and for that we want to and need to celebrate all that we can say "Yay!!" about. So for the time being and for this particular project I've been working on with my kids, "Yay!"
• • •
Yay! Thank you so much for sharing your small win — real people doing real work are more inspiring than anything. 
Why do we share small wins? Because we put on our attention on what we want to grow. We support each other, celebrate each other's successes, and we make more of the good stuff!
Have you had a small win this week? Whether it's related to PBH or not, please share in the comments!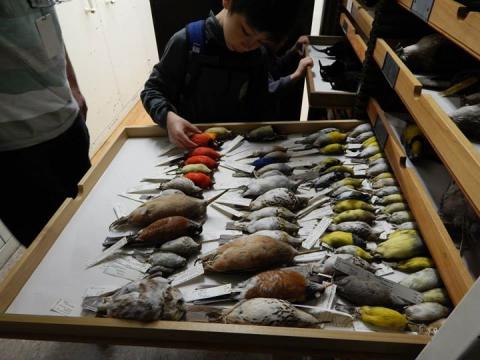 More birds he recognized. And they got to touch them!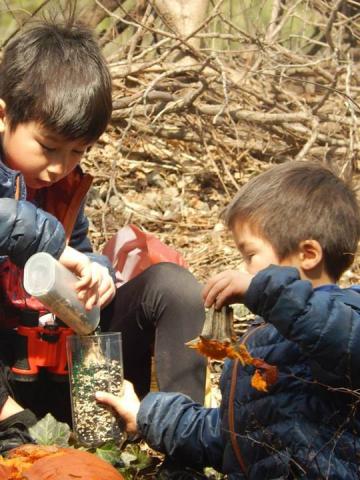 Filling the bird feeders.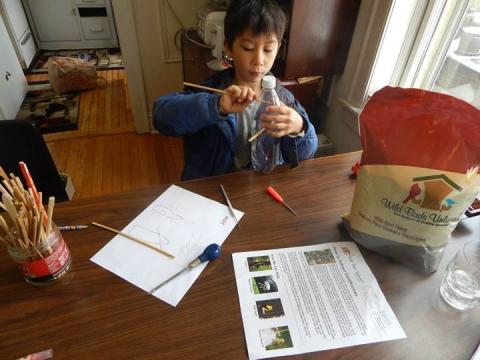 T making a thistle seed bird feeder, after we saw a goldfinch.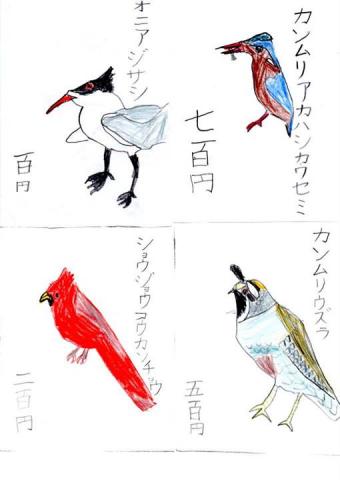 T drew 26 birds in three days.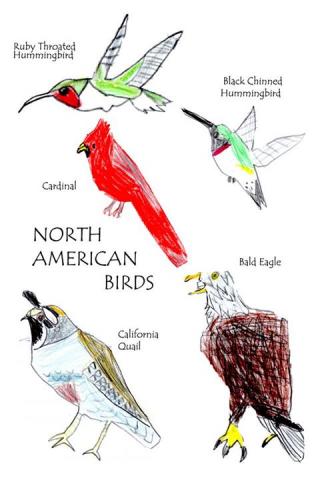 Custom postcard made in Photoshop.