Stop preshrinking your opportunities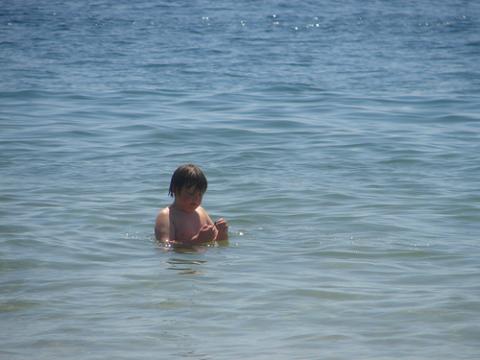 In PBH we talk about how preplanned curriculum sets limits on what children can learn. When you sit down to write a lesson plan or unit or plan a theme or make a lapbook, you filter what's possible and decide what's reasonable for a child to learn.
In contrast, when children are set loose to learn whatever they want to know about a subject, they operate with no limits. No one has decided ahead of time what's reasonable, what's too complex, what's possible.
They end up building a much more complex and detailed understanding. They go beyond the most obvious facts someone else might choose for them and they learn thing that most people don't know. They become experts.
Why do adults do this? Why do they curtail what children can learn by deciding ahead of time what's possible and reasonable? Because it's a real time-saver. Learning authentically and organically takes time. It doesn't follow a checklist. It requires adult mentors/teachers/facilitators who are willing to follow along and support without knowing ahead of time what's going to happen. It requires putting doing in front of measuring (which is the correct order, by the way).
Now here's where we take it to the grown-up level: Stop preshrinking your own opportunities.
Stop making it small before you even get started. Stop saying it's not a big deal. Stop whittling away at your dream. Here's how it's supposed to work: you have a BIG dream and the world whittles it down for you. You don't whittle down your OWN dream.
Stop putting artificial limits on what's possible. Why are you building fences already? You don't even know where you might go!
Stop playing it safe. Stop hedging your bets. This is it, baby. Your one wild and precious life. Stop worrying about going too big — it's the big, epic stuff we remember and care about. When you make it small, you make it forgettable. You will care less about it yourself — how are other people going to feel?
Stop worrying about failing. Success and failure are two sides of the same coin — you don't get one without the other. You can't insulate yourself from risk and live a life that matters. It would be much worse to come to the end of your life realizing you risked nothing and therefore accomplished nothing. When you protect yourself from failure, you protect yourself from living.
Stop worrying about being embarrassed. You get used to it. Do you want your kids to hide their light under a bushel because it's too embarrassing to let people see what they can do? Do you want them to hold back their talents from the world because it's too embarrassing to show they care about something? Get over it!
Stop being so shy and humble. You don't have to broadcast to everyone that what you're doing isn't important and you're sure it won't really add up to anything. Let the future unfurl on its own.
When you make it small before you even get started, you are doing the same thing as curtailing what kids can learn by giving them a lesson plan instead of the freedom to explore what interests them in their own way.
When you say, "here's the lesson — do this," you know from the outset what's possible. When you instead start with a child's question and build outward organically, you eventually end up with a big piece of work — a project — the result of authentic inquiry. It's big, it's real, and it's meaningful. That's not something you can preplan. 
Don't make the same mistake with your own opportunities. Don't just grab some precut, prepackaged idea of what you can do or who you can be. Don't cast around for a reasonable plan for yourself. Don't decide ahead of time what you're capable of. Wait and find out what you're really capable of.
Your starting place is this: This is what I do well and this is what interests me.
Now work from there.
Invest in yourself and your talents and abilities. Not just money — invest time. Invest energy. Think about what you do well and instead of just throwing that in your plus column and going back to what you suck at, spend more time on your talents. It's your talents and abilities that make you special, not the fact that you can't seem to declutter your house.
Focus on your deep interests. Learn to pay attention to what engages you, what makes you curious, what makes you angry. Pay attention to what makes you lose time and get lost in the flow. Pay attention to what makes you feel happy and productive and useful. Do you feel guilty just thinking about spending time on yourself? That's why you're lost. That's why you struggle. The better you know yourself, the better you can access your meaningful work and share it with the people who need it.
Connect with your community. Not just the town you live in — the world you make for yourself when you choose where to put your attention. What are smart, interesting, useful people doing and talking about today? Go hang out with those people. What does the world need that you know how to give? Figure that out.
Don't preshrink your own opportunities. When you feel that urge to make it small, to whittle it down, to shove it out of sight, stop and think about how you're feeling. Confront your fears. Confront your embarrassment, your shame. Then knock down the fences, throw away the lesson plan, and just focus on becoming who you're supposed to be and doing what you're supposed to do. This is your life. Go big.