Terrariums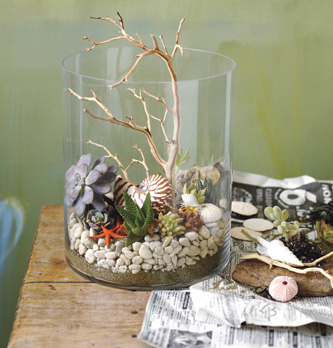 Cookie Magazine has a great little online article about terrariums.
We still have the raw materials for our project sitting in a nice, neat pile (maybe with a cobweb or two) out in the barn.
I never did find the Martha Stewart Kids magazine with the instructions and photos about paludariums. While hunting for it, however, I undercovered another half-dozen MSKs in random parts of the house. So it was totally worth it.
And now, just like my favorite shelter magazines, the High and Low versions of terrarium decorating: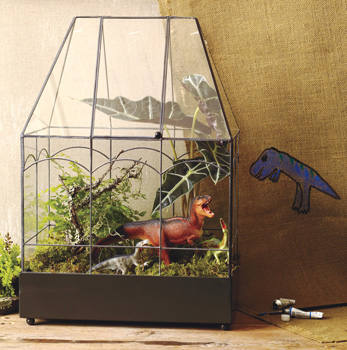 High (classy Cookie Magazine): Terrarium, $118. Tyrannosaurus, $12.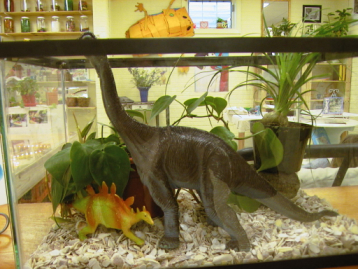 Low (cheap Lori's version): Aquarium, 10 bucks. Brontosaurus, $1 at dollar store.
Whatever your price point, you and the small child in your life can find happiness with a miniature jungle. Enjoy!