What children want vs. what children need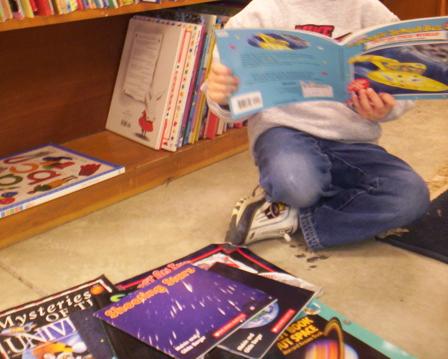 There is a common misconception about what happens when you involve children in their own education: namely, that children will only learn what they want to learn.
"My child," they say sourly, "would just [insert useless activity here] all day."
Play with LEGO, play video games, watch TV, read comics — however their child chooses to spend their scant free time, they believe that child will fill whatever extra time they're given with the same activity: usually something they deem mindless entertainment. And if not mindless entertainment, an obsession the adult would secretly like to purge: playing with plastic dinosaurs or wooden trains or cutting out paper fairy dresses. Haven't they had enough of that yet?
Here is the key thing that is misunderstood: Project-based homeschooling isn't only about what children want to learn — it is about creating a situation where children *need* to learn. It is about helping children explore their ideas in a deeper, more complex way. It is about helping them state goals and then work to achieve them. It is about awakening their inner self-directed learner — and their interest is the key.
A child with a desire to play video games just needs to be left alone. A child who wants to make his own video game needs reading and writing and math and coding, a library, a mentor, an ally, an audience.
A child who wants to play LEGO just needs everyone to stop complaining about the mess on the floor. A child who wants to build a model of a medieval castle needs books, a museum, internet research, a plan, a pile of sketches, math.
The people who pooh-pooh any type of "child-led" or "interest-led" learning are operating from a deep prejudice against both children and learning. They believe children are lazy and incapable of self-generated complex thought and action. And they believe learning is an inert and lifeless thing that must be delivered like a blow or a benediction. They fail to recognize the power of each and they completely miss the magic that occurs when you bring the two together. The learner and the opportunity to learn: they don't require that much effort to unite. Mostly we just have to stop getting in their way.
We all start from a place of want. If we're allowed to pursue our interests — if we're supported and encouraged — we will quickly get to a place of need. We can hardly go a few steps down the trail before we meet up with the need for knowledge, the need to acquire or hone a skill. We *need* to challenge ourselves in order to do the things we really *want* to do. That's where learning happens.