What I've been reading: Deeper learning and moving past education as job placement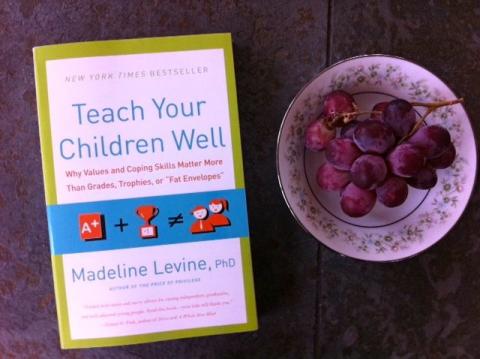 "One of the most important things we do for our children is to present them with a version of adult life that is appealing and worth striving for." — Madeline Levine, Teach Your Children Well: Why Values and Coping Skills Matter More than Grades, Trophies, or "Fat Envelopes"
Reading and loving Madeline Levine's book quoted above. It certainly resonates with PBH:
"[C]hildren must have the time and energy to become truly engaged in learning, explore and develop their interests, beef up their coping skills, and craft a sense of self that feels real, enthusiastic, and capable."

"While we all hope our children will do well in school, we hope with even greater fervor that they will do well in life. Our job is to help them to know and appreciate themselves deeply; to approach the world with zest; to find work that is exciting and satisfying, friends and spouses who are loving and loyal; and to hold a deep belief that they have something meaningful to contribute to society. This is what it means to teach our children well."

"No child is better off in front of a computer or practicing times tables. Childhood is precious. It is not preparation for high school or college, but a brief and irreplaceable period of time when children are entitled to the privilege of being children."

"[M]y professional career [is] encouraging parents to be present with the child right in front of them rather than being overly focused on the future."

"We delude ourselves when we think that our parenting is the singular engine behind our child's development. Your children come hardwired with interests, abilities, capacities and temperament. They will grow, more or less into the person they are meant to be whether they have one tutor or two, go to math camp or computer camp, work out twice a week or daily. I'm not saying that the opportunities we provide our children our meaningless. On the contrary, I'm asking you to consider the types of opportunities you are providing, what is motivating you, and how well these opportunities fit with your child's particular nature." — Teach Your Children Well
Keeping these thoughts in mind…
The new trendy phrase in education is "deeper learning":
Simply defined, "deeper learning" is the "process of learning for transfer," meaning it allows a student to take what's learned in one situation and apply it to another, explained James Pellegrino, one of the authors of the [Deeper Learning Report]. "You can use knowledge in ways that make it useful in new situations. … You have procedural knowledge of how, why, and when to apply it to answer questions and solve problems." — How Do We Define and Measure 'Deeper Learning'?
So, hmm … let me see if I've got this right. Deeper learning is … learning that you can actually use. Ah.
Why do we even need terms like "authentic learning" and "deeper learning"? Because, as you know, all learning experiences are not equal. All learning is not equally effective or lasting or useful or relevant. We call everything that happens in school "learning," but how much of that do you remember? Use? How much of it do you carry into the future and how much of it do you discard like a flyer pressed into your hand on the street by a guy dressed like a giant hot dog?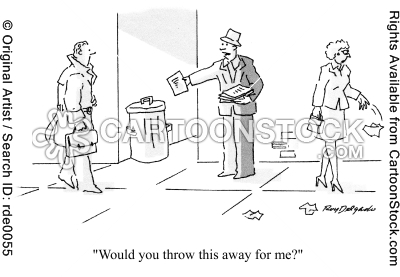 Howard Gardner has been writing about authentic understanding and authentic learning for some time:
[W]e've got to do a lot fewer things in school. The greatest enemy of understanding is coverage. As long as you are determined to cover everything, you actually ensure that most kids are not going to understand. You've got to take enough time to get kids deeply involved in something so they can think about it in lots of different ways and apply it — not just at school but at home and on the street and so on.

Now, this is the most revolutionary idea in American education — because most people can't abide the notion that we might leave out one decade of American history or one formula in math or one biological system. But that's crazy, because we now know that kids don't understand those things anyway. They forget them as soon as the test is over — because it hasn't been built into their brain, engraved in it. So since we know unambiguously that the way we do it now isn't working, we have to try something else. — On Teaching for Understanding
This conversation, depressingly, occurred in 1993. And I quote: "We know unambiguously that the way we do it now isn't working" — "we have to try something else." And yet … we don't.
Would you say that most students don't really understand most of what they've been taught?

I'm afraid they don't. All the evidence I can find suggests that's the case. Most schools have fallen into a pattern of giving kids exercises and drills that result in their getting answers on tests that look like understanding. It's what I call the "correct answer compromise": students read a text, they take a test, and everybody agrees that if they say a certain thing it'll be counted as understanding.

But the findings of cognitive research over the past 20–30 years are really quite compelling: students do not understand, in the most basic sense of that term. That is, they lack the capacity to take knowledge learned in one setting and apply it appropriately in a different setting. Study after study has found that, by and large, even the best students in the best schools can't do that. — On Teaching for Understanding
Ooh, "the compromise" — so reminiscent of "the bargain":
"Mostly what I see in my visits to middle and upper grades classrooms are examples of what of Michael Sedlack, et al. (1986), long-ago characterized as 'the bargain' — 'you give me order and attendance, I'll give you passing grades and [minimal] homework.' - What I've Been Reading 3.14.14
On both counts, that's quite a compromise — kids don't have to learn anything as long as they go through the motions. Thanks, education!
Of course, there are many, many educators who hate this and want to change it. But haven't there always been? And are things changing?
And where are the parents? Do they care about the bargain that bargains their child out of actually learning? The big compromise that means their kids get good grades and a diploma but they didn't really learn anything? Madeline Levine again:
"When apples were sprayed with a chemical at my local supermarket, middle-aged moms turned out, picket signs and all, to protest the possible risk to their children's health. Yet I've seen no similar demonstrations about an educational system that has far more research documenting its toxicity." — The Problems with Parenting the Future Elite
It seems that as long as the system gets our kids where we want them to go, as a society we're willing to ignore the underlying learning part of education. It's not really about that, is it? It's about jobs. And income. And status.
And are our kids even getting a fair shake in that compromise?
Why, Levine asks, do we continue to tolerate an education system that not only puts our children under intense pressure, but one that doesn't even accomplish what it purports to be doing? After all, most children don't make it to the most selective tier of colleges, study after study shows that excessive homework is useless at best and counterproductive at worst, and, finally, even business leaders are claiming that even the best of the American education system leaves graduates bereft of the skills one actually needs to make it in the 21st century. — The Problems with Parenting the Future Elite
With 45% of college graduates living back at home with their parents, can we seriously say that the education system is meeting its first priority, which seems to be job placement?
When I was a high school student my first real job was bagging groceries at Winn-Dixie. This wasn't an unusual experience. I remember as a kid that many adults would tell me with no apparent embarrassment that their first job had been at McDonald's. Holding a job like this was just part of the cycle of life…

Two events changed this in the 1980s. The first was the recession, which shattered the illusion of American industrial dominance forever. The whole idea of a good job for life on the assembly line was now seen to be dangerously naive. This is the era when "you absolutely must go to college to succeed in life" meme took hold.…

The second was the closing of the bootstrap frontier. By this I mean the severe curtailing of the ability of people to work their way up from the bottom in business. …

With formerly entry level jobs increasingly ones with … a limited career path and low pay and benefits, and the only way to career success seen as being through college, a new concept of work started to emerge. In 1986 it was given a name, the "McJob."

The phrase "McJob" was designed to label a real and important effect, and presciently so as we see today. Namely the bifurcation of the economy. Nevertheless, it went beyond a critique of economic conditions to something more fundamental; it said these were jobs not worth doing and unworthy of human dignity to hold. It eroded the idea of work itself as honorable.

Today I'm amazed how many teenagers and college students don't work at all, especially not at old school grocery bagging or burger flipping jobs. It seems that you're better off getting in more extra-curricular activities or doing volunteer work to burnish your resume than actually working, which says something profound. — The Decline of Work
I find this fascinating to think about. The jobs I had as I worked my way through college profoundly affected who I became and what I chose to do with my life — far more than the classes I took. At the time, I was unhappy about how working drained my energy and took time away from, say, my essay on the Transcendentalists. But in the end, it was the work that taught me about myself, what I could do, what I wanted, and how to make a living. I graduated and immediately started my own business. I went back to reading for pleasure and learning for pleasure, and I continued to learn from actually doing real work.
Jobs, including low-level jobs, can be incredibly educational — about how to work with people, how to stand up for yourself, how to balance your own goals with the goals of your employer, and on and on and on.
If kids don't have time to do real work while they are young, they are pushing all of these knowledge- and skill-building experiences off until after their education — until they are in their "real" jobs! (Pardon me, careers.) It seems we don't have time for kids to do a lot of things during their education years:
- actually learn,
- explore their personal interests and talents,
- experience real work,
and much more, but that's depressing enough. We have created a system where kids have to choose their future blindfolded. When they finally get the opportunity to really learn, they're already heavily invested in a path they chose when they didn't have all the facts they needed to make an informed decision.
You could say, oh, but you're homeschooling so you can still do these things, and that is true! But here's the thing: A lot of homeschooling parents not only follow the exact same high-pressure path that school kids take, but they double-down on it and use homeschooling as a way to increase their children's academics and extracurricular activities. So homeschooling doesn't really have anything to do with it. It comes down to parents and schools and communities: What do we want for kids? And are you willing to buck the trend to make it happen? Are you willing to break away from what everyone else is doing?
One thing we might do is simply throw out the weird, arbitrary calendar that's imposed by the school system and our culture. Kids have to be doing X at Y age, period, and it starts in preschool and doesn't let up until you're married with a morgage and a child. Lets up, mind you — it never stops. How's your retirement plan going?
That imposed calendar creates pressure within our kids and ourselves to get them moving along that conveyor belt at a brisk clip, checking off boxes along the way. When you think of the number of 20-somethings living with their parents after graduation, why not go ahead and take the extra time to really learn during those learning years?
"[O]ur children are increasingly deprived of many of the protective factors that have traditionally accompanied childhood — limited performance pressure, unstructured play, encouragement to explore, and time to reflect."

"[W]e must embrace a healthier and radically different way of thinking about success. We need to harness our fears about our children's futures and understand that the extraordinary focus on metrics — high grades, trophies, and selective school accpetances from preschools to graduate schools — is a partial and frequently deceptive definition. At its best, it encourages academic success for a small group of students but gives short shrift to the known factors that are necessary for success in life."

"We know far too much about promoting healthy child development to continue to tolerate the myth that success is a straight and narrow path, with childhood sacrificed in the process. The truth is that most successful people have followed winding paths, have had false starts, and have enjoyed multiple careers." — Teach Your Children Well
So here's the question we must ponder: Are we willing to give our children the gift of the winding path?
"I woke up thinking a very pleasant thought. There is lots left in the world to read." — Nicholson Baker