Why skills don't trump passion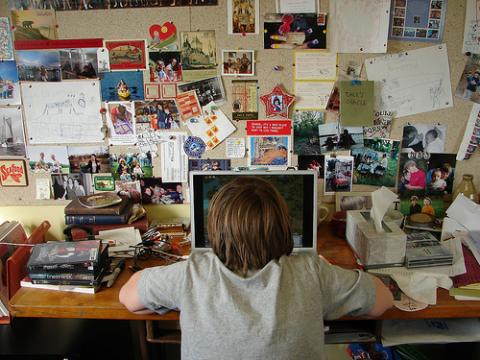 I recently finished reading Cal Newport's new book, So Good They Can't Ignore You: Why Skills Trump Passion in the Quest for Work You Love.
There is a kick-back against "finding your passion" and if you want to understand it, read this book. 
Many years ago, my husband and I watched a 60 Minutes segment about an automobile plant closing in Michigan and the effect on its workers, who had previously been making very nice salaries as union autoworkers.
They focused on a few workers and their post-layoff plans, and one woman they interviewed had settled on her new plan: to open a hot-dog restaurant. Selling only hot dogs — no burgers. They followed her around and asked her questions and the subtext was, "Brace yourself for the train wreck to come."
Ever since then, our family code for an ill-thought-out plan is "hot-dog restaurant."
In Newport's book, the people who chase their passions are all would-be hot-dog restauranteurs. Meanwhile, his advice is to forget about passion and just settle down to acquire serious skills.  Stay where you are; keep doing what you're doing right now. Be "so good they can't ignore you." You'll build career capital and eventually earn more freedom and autonomy. That is where true career happiness lies, he says.
The problem is, by the end of the book, the examples given all blur together and people's choices seem terribly similar except for how they are sorted: losers who failed were passion-chasers and winners who succeeded were craftsmen. The only thing that really separates them is the language Newport uses to describe their choices.
Lisa moved from an advertising career to start a yoga studio.
When Feuer left her advertising career to start a yoga studio, not only did she discard her career capital acquired over many years in the marketing industry, but she transitioned into an unrelated field where she had almost no capital. Given yoga's popularity, a one-month training program places Feuer pretty near the bottom of the skill hierarchy of yoga practitioners, making her a long way from being so good she can't be ignored. According to career capital theory, she therefore has very little leverage in her yoga-working life. It's unlikely, therefore, that things will go well for Feuer — which, unfortunately, is exactly what ended up happening.
Giles moved from a successful programming career to pursue "a longstanding interest in filmmaking."
"It's not that the money was great … but just that it sounded like a lot of fun — one of Giles' most important criteria for his working life. … Not long after I met Giles, after he had successfully scratched his Hollywood itch, he once again moved on. A publisher had asked him to write a book, and he had agreed — and why not? It seemed like an interesting thing to do.
"I talked to the recruiter about finding something I liked better, and he said I should be thrilled to have a job." Giles being Giles, however, he ignored the recruiter, quit his job, and moved back to Santa Fe.
On the surface, both Lisa and Giles chased an interest — but whereas Lisa was described as "enthralled" and her choice as "ill-fated," Giles' choices were described as "remarkable" as he searched for his "mission" in life. Newport also made the point that Giles made use of his career capital — he incorporated computer programming into various jobs as he hopped around looking for something "interesting" to do. Lisa, on the other hand, was seen as losing all her career capital by moving from marketing to owning her own business — even though it seems like marketing skills would be an excellent base for a competitive small business. If her yoga business had been a success, that's how her story would have been interpreted. If you fail, you were chasing passion; if you succeed, you just wanted to keep things interesting and be remarkable. A reviewer on Goodreads taught me the term for this type of convenient reasoning: retrospective coherence.
What does all this have to do with project-based homeschooling?
When educators take full control of curricula and leave kids entirely out of it — no self-directed learning, no long-term projects, no choice — they are building learning around 100% skills.
There are educators who say that project-based learning — or "child-led," "interest-led," or "passion-driven" learning — is too heavy on hot-dog restaurant emotion and weak on skills. This is the same argument Newport makes in his book: it's not that skills trump passion (his subtitle!) but that skills are everything and passion should be entirely discarded.
The passion hypothesis is not just wrong, it's also dangerous. Telling someone to "follow their passion" is not just an act of innocent optimism, but potentially the foundation for a career riddled with confusion and angst.
Keep in mind, it's okay to do things that seem interesting to you (see Giles above) — just don't go crazy and feel passionate about it.
Can you teach kids skills without tapping into their interests (or passions)? Sure. That's how it's usually done. Does it work well? I'll leave that for you to decide.
What happens when we couple deep interests (cough — passions — cough) and learning? Are skills thrown out the window? "Skills — who needs skills when I have passion?!" This is how a lot of people view this kind of learning: they think that when you let kids direct their own learning, they'll be lazy. They won't challenge themselves. They'll stop acquiring and practicing real skills.
This is, of course, completely false. In order to do anything you want to do, you need skills. And children who have some say in what they learn are self-motivated; they want skills because they want to meet their own goals.
I heard an educator say the problem with allowing kids to learn through projects is that they won't acquire any knowledge. "What happens to content coverage? These kids aren't going to know anything!" As if you could spend months digging deeply into a topic and not acquire knowledge. Or skills. When they hear "interest," educators like these imagine Newport's version of passion: a fantasy that floats above your head in a pink dream bubble.
To really learn something, you need both knowledge and skills. You have to gather the knowledge and then you have to work with it. To discard passion (or authentic interest) is to drain the life force from the learner and therefore from the work. Am I going to bring my best efforts to something that holds no interest for me? Am I going to achieve flow? Am I going to strive to challenge myself?
The real issue, in the end, is interests. Teaching works best when you teach students who agree that they really want to learn whatever it is you have to teach. This means making sure that students are preparing to do things they want to do and actually will do. That makes teaching much easier for all involved. The one-size-fits-all curriculum doesn't work because one size doesn't fit all. Let detail-oriented people learn detailed kinds of things. Let artistic people learn artistic kinds of things. Let logical people learn logical kinds of things. Everyone would be much happier and all would enjoy learning a lot more if we simply let people be themselves." — Roger Schank, Teaching Minds: How Cognitive Science Can Save Our Schools
Project-based homeschooling combines interests (or passions) with long-term, deep, complex learning. Learning means knowledge and skills. Doing interesting work that is meaningful to you motivates you to bring your best effort. The difference between kids who manage and direct their own learning and kids doing work that, and I'm quoting something I saw on Pinterest the other day, "doesn't even require your kids to have ideas" is, to borrow Newport's word, remarkable.
Newport wanted to write a manifesto (he says so in the book), so he strayed away from the simple message that passion must be coupled with real skills. That is project-based homeschooling. They aren't pipe dreams if you have the skills to turn them into reality. You aren't a fool if you know how to fuse what you enjoy doing with what the world needs.
Here's my takeaway after reading this book: Career advice tomes like this are not written for project-based homeschoolers — or for other homeschoolers/unschoolers who have already had years to deeply explore their interests.
Newport's book has some good advice for 18-25-year-olds who have been pushed toward achievement their whole lives and who have a non-reality-based, pipe-dreamy idea of what they'd really like to do, which they call their "passion."
It's advice for people whose interests have never been connected with their work in any meaningful way.
This advice doesn't work for kids who are experienced at coupling their interests with real-world experience, knowledge, and skills. These kids have already deeply explored their interests. They already know what it means to get beyond the honeymoon period to the place where real, challenging work is required. They have experienced the deep pleasure of having real skills and doing meaningful work.
These kids have shared what they know with others. They've connected with their community. Their experiences have firmly planted them in reality. Their interests aren't pipe dreams and fantasies — they are gateways to the nexus of "what I like to do," "what I have to give," and "what people will pay for."
Most career advice is for kids who came up through the regular system. It won't help kids who were educated via an alternate path. These books are aimed at kids who haven't initiated their own projects, haven't explored their interests deeply, and haven't learned how to find their place in the world. A project-based homeschooler is already way ahead of the game. They don't need to be told to dump their passions and buckle down to sharpen their skills at whatever job they find themselves in after graduation. They already know how to combine interests, knowledge, skills, and hard work to build something the world needs. They've already moved on to asking deeper questions about their purpose. They have experience finding their place in the world and figuring out what they can contribute.
Skills don't trump passion. Skills are what you know how to do. Passion is where you start finding out who you are, what you're good at, and what the world needs.
People who are in touch with their soul know what they're supposed to be doing in the world and what their way of contributing to life is, in the same way that people know what music they love and food they enjoy — not just life-sustaining food, but food that has flavor, that makes you feel nourished, even inspired. — Michael Meade
Everyone needs some help learning who they already are. That's the root of genuine education and the task of real culture. — Michael Meade