Working with wire
Our wonderful friend Emily gave the boys this fantastic book this weekend: Bird Songs: 250 North American Birds in Song
. It's a wonderful addition to their bird books, and the boys absolutely love it.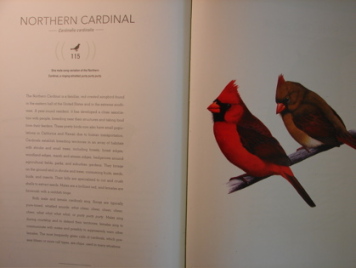 Jack returned to his bird sculpture this week, but set his armature aside and, using the new book as his reference photo, made a beautiful mostly two-dimensional wire sculpture instead. Running outside to find a stick for a perch was an exciting part of the process.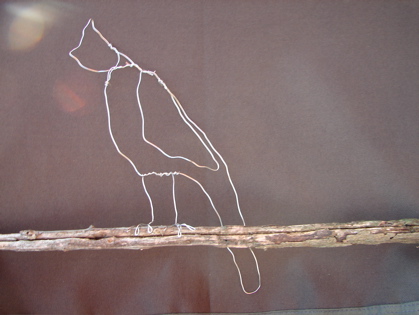 Tomorrow, he says he's going to engineer a wire harness to hold the bird on its perch.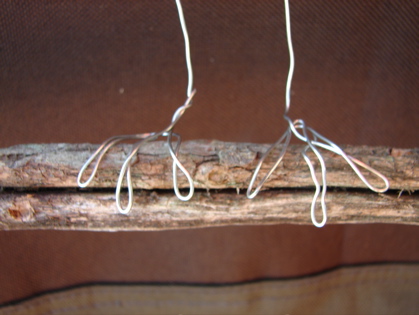 Of course, the label has fallen off the wire he used, but it is an ordinary spool of wire purchased at the hardware store, thin enough to be bendy, thick enough to be strong and hold its shape. It cuts with ordinary snub-nosed kid scissors. And the only tool he used, other than his own two hands, was a pair of jewelry pliers made to curl wire (no cutters!), and he didn't need those; they were just fun to use.