Children Make Sculpture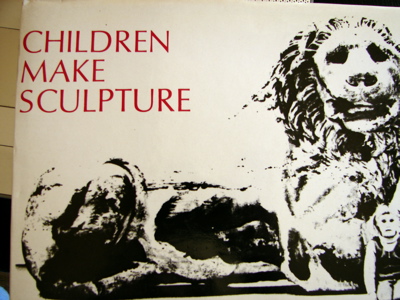 I ordered this book after I saw Lena's copy.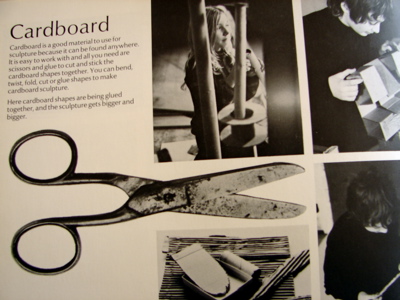 "This book attempts to show children involved in making sculpture. Their work does not have to be good, finished or artistic. What matters is the activity itself and the knowledge gained by the child…"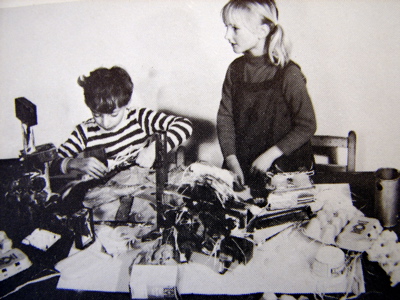 This book was written in 1972. It is the work we did with children from 2000 to 2007, and it is the same message we tried to spread through our own work with children, workshops and conferences, and educational consulting.
It is not a new message. We are saying the same things that Elizabeth Leyh was saying in 1972; unfortunately they are still largely ignored. We were constantly having to explain to parents, education students, teachers, visiting administrators, etc., that what the children were doing was important and meaningful and a better use of their time than coloring in a mimeo book about apples or making a follow-the-directions craft.
Many of the books that sustained me during the running-a-private-school years were written decades earlier. Yet the vast majority of the work with children that we observed in both public and private schools didn't reveal one one-hundredth of what we knew children were capable of doing, making, experiencing, and expressing.
That's not to say we shouldn't keep trying. What I'm trying to say is, we must keep trying.