Beautiful holiday book: Letters from Father Christmas
I cannot overemphasize how much I love this book: Letters from Father Christmas
.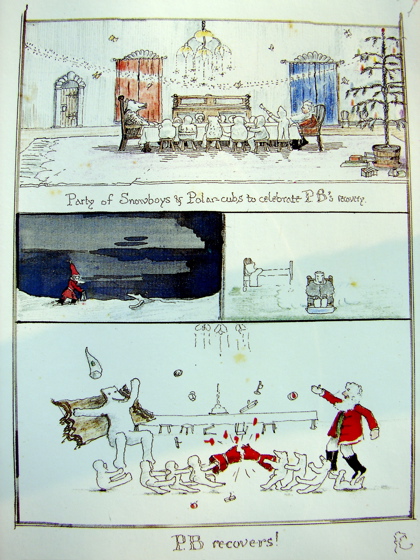 The book is a collection of letters that author J.R.R. Tolkien wrote to his sons as Father Christmas. They tell droll stories of FC's trials and tribulations getting ready for the holidays, and they feature one of our now-favorite Christmas characters, the North Polar Bear.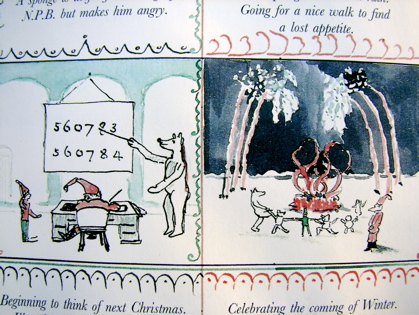 The letters pull out of real envelopes glued into the books (a la Griffin and Sabine
) and reproduce Tolkien's handwriting and original drawings; the other pages have captioned drawings.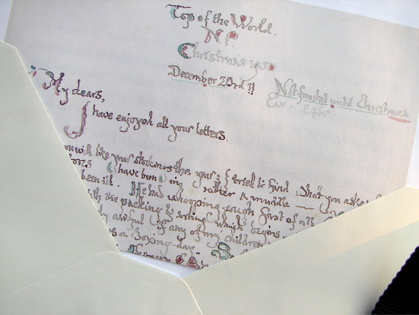 The drawings are so charming, the stories so funny, and the whole concept so loving that it has become one of our absolute holiday favorites. If you love beautiful books, if you love Christmas, you can't possibly not love this beautiful, wonderful book.