Book review: Artist to artist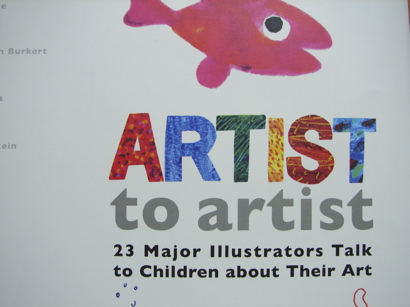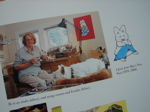 I ordered this beautiful and inspiring book
because it fit so nicely with J's project on cartooning and comics. He has loved reading books that contained interviews with his favorite cartoonists, and this seemed like a lovely continuation of artists talking about their work.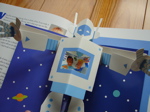 This book is published by and benefits the Eric Carle Museum, which has a few lovely activities for kids at their website. I would love to visit the museum in person someday.
Each illustrator (some of whom are author/illustrators) tells a little about how they came to be an artist and give some encouragement or advice to the young artists reading the book. There are pictures of their studios and showing the process of how their work progresses from sketches to finished products. Finally, they have self-portraits done in their signature style.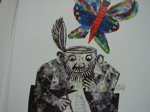 Forget about the kids, *I* loved and was very inspired by this book! It makes a lovely read. Look for it at your library, or think about giving it as a special gift (maybe with a pad of nice paper and some colored pencils) to your favorite young artist.