Children's art studio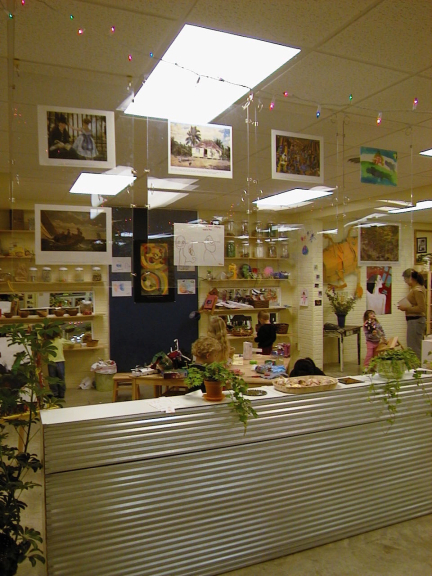 Our Reggio-inspired art studio.
Hanging from the ceiling, children's artwork in handmade plexiglass frames, forming a see-through wall of art.
The shelves are inexpensive fiberboard shelves, screwed together, and then backed with galvanized tin, the same material used in the country to roof outbuildings. Eight dollars a sheet.
Shelves displaying art materials and works in progress, handmade by us from simple boards, and mirrored with cheap dorm-room mirrors laid horizontally ($5 each).
Candy-colored lights hung from the ceiling to mitigate the sometimes harsh feel of fluorescent lighting.