Different is good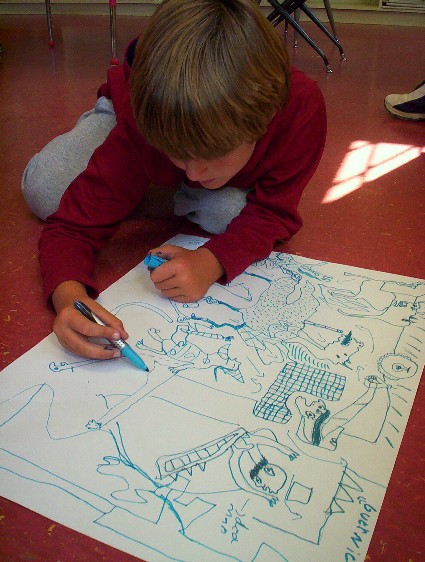 The hundred languages are the many different ways children can learn and communicate:
• talking/telling stories
• dramatic play, theatre
• sketching, drawing
• painting
• sculpting
• constructing models
• writing/dictating books
• and so on.
Not only do children use the hundred languages for learning, but they also use them to express what they know to others.
Why is it important to give our children many different languages (forms of expression)?
Each new language deepens their knowledge.  Each new language engages their brain with the material in a new way.
Multiple ways of showing what they have learned respects each child's individual strengths. In a group of children working together, each child gets to showcase his or her strengths, while learning from others in areas where they are not so strong.
(Being able to ask for and accept help, being able to learn from others — these are skills everyone should master, and they are as important as being able to help others and teach them what we know.)
A child who is allowed to take in information and express herself in a large variety of ways is connecting with her work — and life itself — in a much more interesting, diverse way.
Those hundred languages that we have learned to recognize as a richness, but that our "civilization" takes away from children and adults alike, thus impoverishing all of us.

— Sandra Piccinni, Commissioner of Education and Culture, Reggio Emilia