Friday link round-up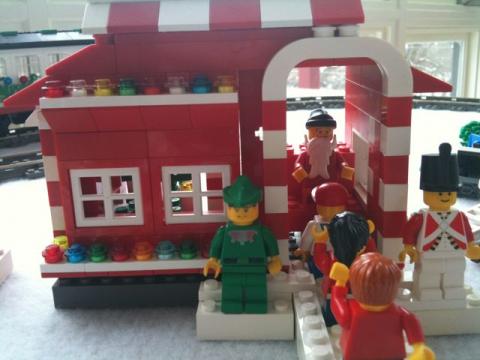 My (semi-)weekly round-up of things I've shared on my Facebook page…
Note: If you follow me on Facebook, they now only show you my posts when they feel like it. You can make sure you receive the notifications by going to my page and hovering over the "Liked" button and then making sure there's a check mark next to "Get Notifications." (Thank you to Shelli for the info!)
Loved Amy's post about allowing her children the freedom to explore all their interests through projects:
"If I, an adult, am free to focus on what interests me without external judgment — without anyone telling me, "No, that's frivolous, that's a waste of time, go do something I've decided is meaningful," then it seems obvious that my child have the same opportunity to pursue an interest without judgment." — Monster Project @ Kids in the Studio
Continuing in that theme, Jane wrote about working through her angst about her children's love of video games:
"I love my boy, and if I love my boy, I can't be dismissive and contemptuous of something he loves." — How I got deprogrammed and learned to love video games @ Nothing By the Book
The most important take-away of this article is how much progress you can see quickly by making just one or two small changes. We can use this ourselves and help our children understand it as well:
"One came into my office the other day, saying she knew that her class wasn't going well and that she didn't think she could ever help her students improve. I rejected that idea and noted two small changes she could make." — At Work, Practice Puts Perfection in Reach
An interesting article in the NYT about whether college is always necessary:
"College is training for managerial work, and the economy doesn't need that many managers." — Saying No to College
(You can find several of my posts about college/uncollege here if you'd like to read more on this topic.)
I have mixed feelings about being called "lucky" when I've worked hard to make my own luck, but I thought Seth Godin's take was interesting:
"[P]ersistence becomes an essential element of good, because without persistence, you never get a chance to get lucky." — Confusing lucky with good
A good thing to remember, maybe especially around the holidays:
"People respond to policies. They understand a policy as a boundary. They will respect you more for being clear about what you won't do." — Say YES to Yourself with a Personal "Don't-Do" Policy
Finally, a classic post from this blog, quoted by Elizabeth in the forum and worth thinking about as we coast into a new year:
"The antidote to sleepwalking through life is to wake up and realize you're in charge." — Design the Life You Want
Thank you for reading!