Friday link round-up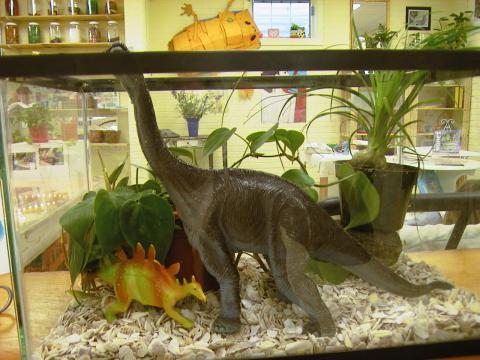 It's Friday again people. Here's what I shared on Facebook this week:
Shelli posted a review of the book and followed up with a three-part interview with me, lengthy because her questions were astute and challenging and my answers were long and let's say detailed, shall we? Shelli is actually doing projects with her children, so she had authentic questions based on her own experiences. It's good stuff.
How do you help a child direct his own work if he doesn't yet have the experience to know where to research?
"The most important thing is to remember that it's a process. You are learning how to mentor, and your child is learning how to direct and manage his own learning. Mentoring means slowly transferring the power to him and helping him learn how to be in charge of his own learning. You should try to stay out of his way as much as possible and leave him room to have his own ideas — but that doesn't mean never making suggestions. It just means waiting to see if he will have his own ideas and supporting those first.

He needs an environment that supports independent working, he needs you to model how to ask questions and research and make and share, and he might need you to help him recognize and articulate his interests and questions.

Being a mentor means helping him slowly take control — and it means showing him the ropes." — Interview with Lori Pickert, Part 1 @ Mama of Letters
How can you encourage a child to share his work if he's reluctant?
"There are many reasons why project-based homeschooling emphasizes sharing what you learn. You really know you understand something when you can teach it to someone else. Collaboration is a crucial life skill. And PBH is about helping children connect with their meaningful work: where their interests and their talents intersect. This is a years-long process that you are only just beginning; there will be time to explore it fully and develop it from project to project.

Helping children share what they know helps them find their place in the world, and it helps them discover what they have to give. I don't think there's a better goal for education than that." — Interview with Lori Pickert, Part 2 @ Mama of Letters
What if you're interested in exploring these ideas but are struggling with doing it all?
"Even when it feels like you aren't accomplishing as much as you want, keep living a life that prioritizes learning, making, and sharing. It's those underlying values that will form the foundation of [your child's] learning life." — Interview with Lori Pickert, Part 3 @ Mama of Letters
That final interview was posted today and I am taking questions, so if you want to ask something about PBH, get over there!
It's not ALL about me this week. Michelle shared some great advice about using momentum to jump-start your week:
"[I]nstead of procrastinating or taking it ALL on at once, we need to remember the importance of tiny victories and the snowball effect. Tiny changes snowball into big changes, with very little effort. Accomplishing something, anything, no matter how small, makes you feel good. Getting that little zap of feel-good for several days in a row becomes a drug. You want more. So you do another small something for a while. Now you're doing two things and getting twice the feel-good juice. See how the new pattern works? It's all about momentum, baby." — Momentum Magic @ Raising Cajuns
This is exactly why I write and post my PBH for Grown-Ups piece on Monday morning — taking advantage of the momentum of finishing. I surf that wave the rest of the week.
Angela shared how projects are going with her kids — really inspiring:
"I've come to see that my kids have learned more by pursuing these other projects than they ever would have by completing my plans. They have learned to do their own library research and reserve books through inter library loan. They have learned to keep a notebook of questions and notes about their projects to help them organize their research. They have learned to plan. They have learned to evaluate helpful resources verses extraneous ones. They have learned how to take all of this further and produce things from their research. They have learned to schedule their own time. They have learned the joy of sharing their work with others. And, they have learned the joy of learning." — Project Peek Day @ Creating Something Beautiful
This made my week!
Finally, another interesting article on the college question:
"[A] combination of technology and sticker shock leads increasingly well-informed parents and students to distinguish between the truly valuable offerings of mainstream universities and commodity courses and activities that can be had elsewhere for a fraction of the price. The result: a tsunami of creative destruction is bearing down on US higher education." — The Coming Higher Education Bust: "Some Will Survive"
Are you going to be hustling to put together a reasonably priced degree for your child? When I went to college, I was the first on one side of my family to attend; now my children aren't college age yet and a degree is considered necessary for even entry-level jobs. Quite a switch in just one generation.
Not a big week for links as I was being quite a me-monster. Also, I am working hard on my next book, which I hope to publish in May — see Part 3 of Shelli's interview for a few tantalizing details! If you want every last bit of my Facebook goodness including the quotes and photos I don't repost here, follow me there. If you're off Facebook, I have to applaud that, but if you want to go back under a pseudonym just to follow my page, I would consider it a very reasonable compromise.
Be a part of the PBH community. Project-Based Homeschooling isn't for only one kind of homeschooler — whether you're a classicist or a radical unschooler or somewhere in-between, all kids deserve some time to direct and manage their own learning while pursuing their deepest interests. Read the posts on project-based homeschooling. Check out the book. Join the forum. Chat with me on twitter. Follow me on facebook. See my pinterest boards on learning, authentic art, play, and more. Come make friends, get some new ideas, and brainstorm about your challenges.
"Why do adults do this? Why do they curtail what children can learn by deciding ahead of time what's possible and reasonable? Because it's a real time-saver. Learning authentically and organically takes time. It doesn't follow a checklist. It requires adult mentors/teachers/facilitators who are willing to follow along and support without knowing ahead of time what's going to happen. It requires putting doing in front of measuring (which is the correct order, by the way). Now here's where we take it to the grown-up level: Stop preshrinking your own opportunities." — Stop Preshrinking Your Opportunities
"My children are thriving now where before I could see some struggling and frustration. It's been fun for me too! We learn and grow together now and there's nothing boring about our days." — newest review of Project-Based Homeschooling: Mentoring Self-Directed Learners