Getting beyond the learning moment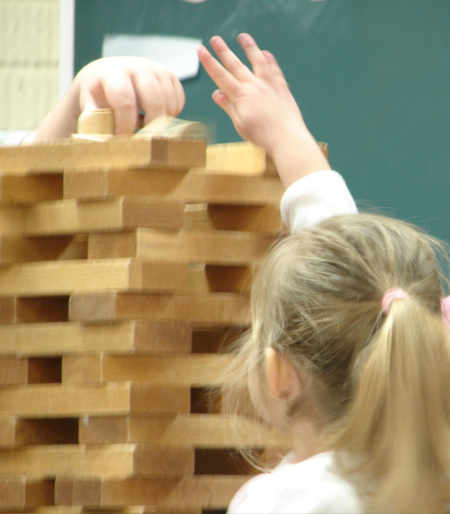 Teachable moments. Learning moments. Living in the moment.
Moments are nice. Interesting things found in the yard. Wondering, then looking up the answer. A great library book. A field trip.
When you catch your child in a moment of intense interest, and you are there to fully support them, that is wonderful. But it's only a taste of what could be. A moment is, after all, only a moment. Unless it's also a beginning.
Public school learning is painfully fragmented. Subjects are usually taught in isolation rather than being integrated in a meaningful way. Math, reading, writing, social studies, science, art — each subject stands alone, and children move from one to the next, memorizing and repeating back.
How much better, the homeschooling life! The unschooling life! All the extra time for play and seeing friends, visiting interesting places and exploring the real world!
But .. homeschooling can be just as fragmented as public school. Field trips, group meetings, playdates, co-op classes, music lessons, Cub scouts, library activities, museum make-and-takes...
A learning moment is a wonderful thing; any teacher or parent thrills to that moment when their child is truly lit up from the inside with intellectual curiosity and creative expression. We thrill to see their minds firing on all cylinders; we thrill to see them deeply engaged.
But it's not enough to create, or recognize, learning moments. We need to create the conditions in which our children make meaningful connections — layering understanding upon understanding until their knowledge is deep and complex.
Each stand-alone great experience we give them is wonderful in and of itself, but imagine giving your child a lovely wooden block, a shiny red LEGO, a twisty section of marble run, a Tinkertoy spool, an Erector set wheel. Each of these things is lovely and fun and full of promise ... but what can your child make with them?
In project learning, you stick with one idea long enough to accumulate many pieces of knowledge that work together.
Project learning is meaningful learning — sustained time, sustained focus, no limits, no road map, simply connecting one concept to the next, until you have achieved real understanding and authentic knowledge. Instead of a learning moment, we can have a learning life.
The greatest enemy of understanding is coverage. As long as you are determined to cover everything, you actually ensure that most kids are not going to understand. You've got to take enough time to get kids deeply involved in something so they can think about it in lots of different ways and apply it — not just at school but at home and on the street and so on. — Howard Gardner

What we want to see is the child in pursuit of knowledge, and not knowledge in pursuit of the child. — George Bernard Shaw