Great holiday books for kids: holiday favorites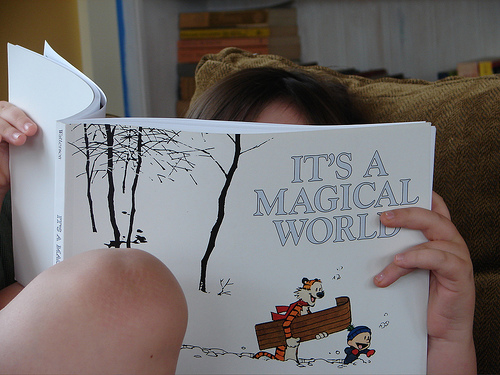 I've had such a great response to the last two days of book posts that I decided we'd have more book talk today! (It doesn't take much convincing to get me to talk about books. Anyone want a cup of hot chocolate?)
I have a few less familiar (I hope) holiday books to share with you. Of course, I love The Polar Express
. We read it every Christmas Eve. I love love love it. But everybody's heard of it. Maybe some of these will be new to you.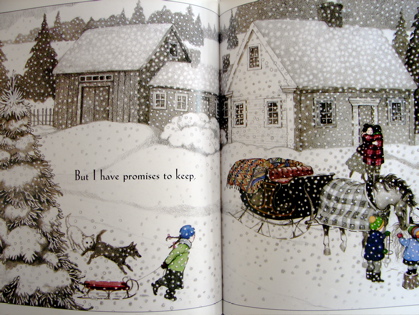 We love this beautifully illustrated book of Robert Frost's poem Stopping by Woods on a Snowy Evening
, illustrated by Susan Jeffers. The dust jacket is vellum, with the cover gorgeously illustrated in a way that is simply uncommon today. This isn't a terribly long poem, but we read it very slowly, to enjoy looking at each picture. This book makes a lovely hostess gift; it can be enjoyed by adults and children alike.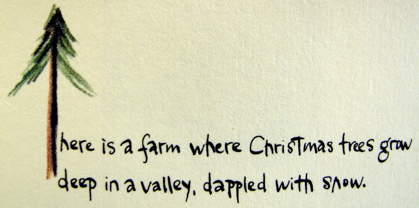 Another book with a vellum dust jacket (co-inky-dink) is Abbie Zabar's A Perfectly Irregular Christmas Tree. It's unfortunately out of print, but that won't stop me from bringing it up. It tells the story of a tree chosen for Rockefeller Center, and we love her illustrations.
(Abbie's book The Potted Herb
makes a great gift or stocking stuffer for a gardener, and it's still in print.) Country Living magazine did a layout on Abbie's house and Christmas decorations a gazillion years ago and I've never forgotten it. In fact, I still have the issue! If I can find it (ha), I will share.
Back when the boys were small, some dear friends gave us Stranger in the Woods: A Photographic Fantasy
. The title sounds a bit ominous, but it is really a sweet story illustrated with gorgeous photographs of snowy woods and woodland creatures. The boys loved it.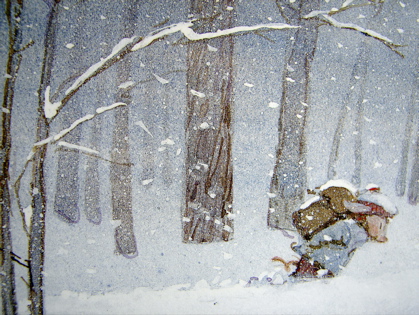 Is everyone in love with Toot & Puddle
, or is it just me? We don't even have all of their books; the boys are a little too old to snuggle down with one these days. I love I'll Be Home for Christmas
.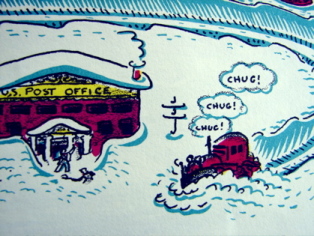 Oh, okay, one more mention of a pure classic before I go. No, not Snowy Day
, although, hey, that's another good one! I'm giving a shout out to Katy and the Big Snow
. I love all of Virginia Lee Burton's books, I think. What a great bundle to give a favorite little — Mike Mulligan
, The Little House, and Katy and the Big Snow
! (Is The Little House out of print?!) And just to round things up by getting back to the obscure, have you ever seen her book Life Story
? No, it's not her autobiography — it's an amazing picture book telling the story of evolution.
Time to put the winter- and holiday-themed books in the basket by the wood stove, dig out the flannel lap quilts, and wait for the first snow.