How long is a project?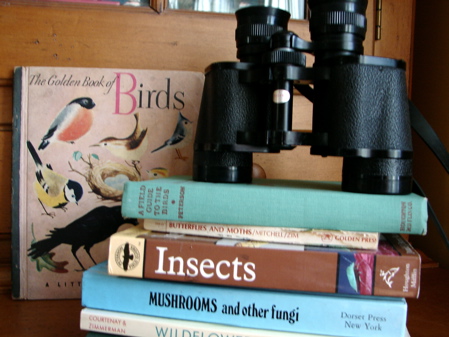 I used to advise that projects could last anywhere from a week or two to several months.
Now I just say, "Projects begin. They never end."
Every fall, Jack chooses a new project to begin studying. Then he lists every project he's studied since the beginning of time as well. It's like that game, "I'm going on a trip and I'm bringing ..." So, this year, he's going to study biology (a bit broad? his choice), and comics, and Greek mythology, and birds, and cooking, and ...
When we were using projects in the classroom, we had a group of preschool students who studied their topic for a full year, then came back after summer vacation and wanted to pick up right where they left off. Children and their short-attention spans...
"Once you have traveled, the voyage never ends, but is played out over and over again in the quietest chambers. The mind can never break off from the journey." — Pat Conroy