Imagination on demand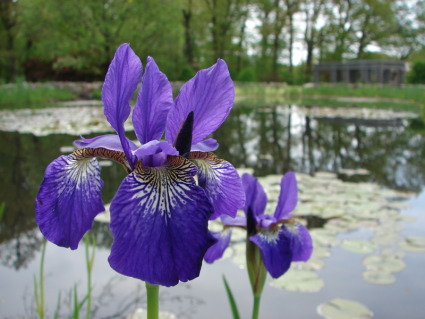 Hope everyone had a lovely Mothers Day! (Including all you mums from outside the U.S.!)
The above photo was taken at the botanical gardens where I enjoyed a lovely day being fêted, as is my due.
An interesting bit from the end of the brief but powerful open thread over the busy weekend:
…I speak of imagination, the neglected stepchild of American education. — Elliot Eisner
"imagination, the neglected stepchild of American education" — Oh, how it pained me to read that sentence! Our country started with such creativity and spark and ingenuity … and to think that we have gotten to a point of being so prosperous and able yet also neglecting our duty to teach our children well … so sad. Yet the quote inspires me… — Jen
The problem with imagination and American education isn't that it is completely ignored — it's that school thinks they can train it like a domestic animal and bring it out only when they want it, and then make it jump through hoops on command.
You invented your own way of doing this math problem? No, we don't want that; you're confusing things. You're writing a poem today —be creative. You want to use these math materials to make up a game you thought of yourself? I'm sorry, we don't have time for that. Do the assignment. Remember the book that I chose and told you to read? Well, whether you enjoyed it or not, whether it spoke to you or not, I now want you to make a diorama about it. It's due on friday; use your imagination.
We know this isn't how imagination works. It's not how it works for us, as adults. But we consistently make choices for children that absolutely defy what we know about ourselves. … — Me