The perfect homeschool curriculum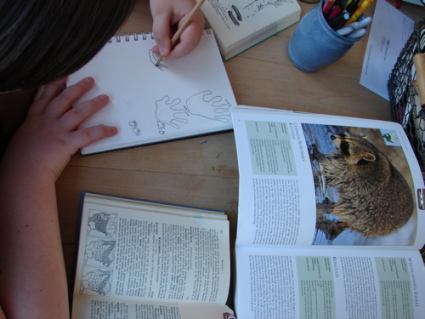 There is so much variety out there in the homeschooling world — classical, Charlotte Mason, Montessori, Reggio Emilia, Waldorf, Enki, Saxon, Thomas Jefferson, unit studies, unschooling, literature-based, and a whole host of boxed curricula to choose from.
The enormous variety of choices — not to mention the people you meet in the homeschooling community with such strong opinions — can lead to analysis paralysis.
You may find yourself seeking and seeking, sampling and trying out, always wondering, like a 53-year-old divorced man on Match.com, if there isn't something maybe a little bit better just around the next corner.
We read a bit of truth that another person says and it resonates with us as something we already believe to be true, so we take that as a sign that this is meant for us … until we read further and find something that jars, so we take that as a sign it isn't meant for us after all.
If you ask your five-year-old child what they want to study for their project, they may very enthusiastically shout out suggestions: "boats! giraffes! BACON!"
If you instead quietly document how they play, what they talk about, what draws their interest again and again, you may come up with something entirely different, something more authentic (based on how they actually interact with the world, and not what seemed interesting in that moment you asked).
In the same way, before we go out to pull a homeschool curriculum off the shelf, we should spend some quiet time documenting our own thoughts, feelings, values, and goals — the things we already know to be true.
Then we can go out and explore what's out there, the work that has already been done by someone else. And we can hold it up against our own personal compass and see how it fits. But we should feel free to take what works for us and discard the rest. Take the ideas that fit with what we want to accomplish, consider the ideas that we aren't sure about and be open to trying things out, but simply set aside what doesn't fit with what we know to be true.
Because the perfect homeschool curriculum is the one that is perfect for you, and there's only one you. So it is highly unlikely that you will find an off-the-rack solution that fits like a glove.
All of these approaches are made of ideas, and ideas are endlessly malleable and transmutable. You can break these approaches apart like LEGO creations and fit ideas together in a new way, a way that works for you.
Trust yourself.
A joyful life is an individual creation that cannot be copied from a recipe. — Mihaly Csikszentmihalyi, Flow: The Psychology of Optimal Experience, 1990