Race to the finish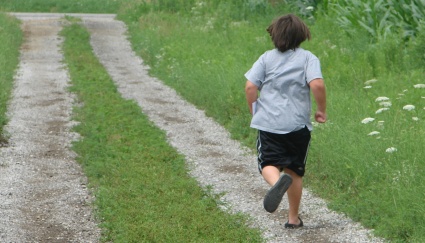 From Kindergarten Cram in the New York Times:
Instead of digging in sandboxes, today's kindergartners prepare for a life of multiple-choice boxes by plowing through standardized tests with cuddly names like Dibels (pronounced "dibbles"), a series of early-literacy measures administered to millions of kids; or toiling over reading curricula like Open Court — which features assessments every six weeks.
According to "Crisis in the Kindergarten," a report recently released by the Alliance for Childhood, a nonprofit research and advocacy group, all that testing is wasted: it neither predicts nor improves young children's educational outcomes. More disturbing, along with other academic demands, like assigning homework to 5-year-olds, it is crowding out the one thing that truly is vital to their future success: play.
and
Jean Piaget famously referred to "the American question," which arose when he lectured in this country: how, his audiences wanted to know, could a child's development be sped up? The better question may be: Why are we so hellbent on doing so?
(Hat tip: Courtney!)
From "The Dangers of Privilege and College Admission", an editorial by college consultant William Caskey in the Chicago Tribune:
As they near college, we drive exhausted teens toward milestones of success ruled by grades, standardized test scores, and the ultimate mark of achievement these days: a brand-name school. Spent and busy parents expect me, their college consultant, to nag, drag, and, if necessary, carry their reluctant, exhausted, and often passionless kids toward the finish line and a "top-tier" college. When I ask what would happen if their kids were left alone to complete this process without parental fuel driving them, they are often confused by my question.
…
I see many teens of means with few interests and little idea how to pursue those mild passions they do have. Ironically, many are successful academically. Rarely, however, is their success driven by a quest for knowledge. Rather, they tie academic achievement to eventual financial success.
Is there, as Ghandi said, more to life than increasing its speed?