Safe but ultimately doomed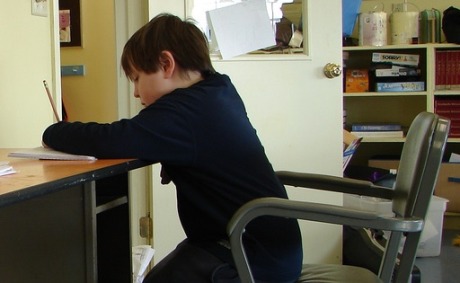 If you do a job where someone tells you exactly what to do, they will find someone cheaper than you to do it. And yet our schools are churning out kids who are stuck looking for jobs where the boss tells them exactly what to do.
…
As we get ready for the 93rd year of universal public education, here's the question every parent and taxpayer needs to wrestle with: Are we going to applaud, push or even permit our schools (including most of the private ones) to continue the safe but ultimately doomed strategy of churning out predictable, testable and mediocre factory-workers?
…
The post-industrial revolution is here. Do you care enough to teach your kids to take advantage of it? — Seth Godin, Back to (the wrong) School
One of the biggest advantages my sons have, being homeschooled, is the opportunity to develop their interests and talents over years.
When I graduated from college, I benefited hugely from having worked my way through school. I graduated not just with a degree, but with four years of relevant work experience. I knew what I wanted to do, what I did not want to do, and I had the wherewithal to get it.
Similarly, my sons are already amassing meaningful experiences, education tied to their own talents, and solid ideas about what they want to do with their lives. I feel like they are lightyears ahead, not in the sense of long division or history facts, but in self-knowledge and world-knowledge and confidence based on having already worked hard at something important. Can we give that to public-school students?