Third-day syndrome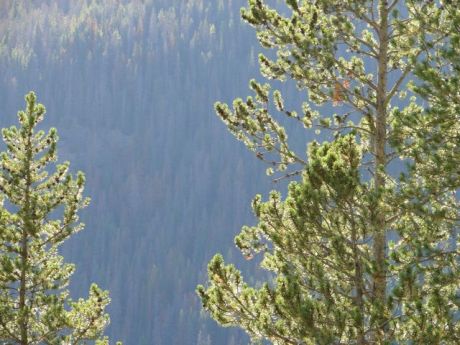 He has not read any of the research papers he brought. And the $25 million e-mail? "I was never worried about it. I haven't thought about it," he says, as if the very idea were silly.

Mr. Kramer says the group has become more reflective, quieter, more focused on the surroundings. "If I looked around like this at work, people would think I was goofing off," he says.

The others are more relaxed too. Mr. Braver decides against coffee, bypassing his usual ritual. The next day, he neglects to put on his watch, though he cautions against reading too much into it. "I sometimes forget to put my watch on at home, but in fairness, I usually have my phone with me and it has a clock on it."

Mr. Strayer, the believer, says the travelers are experiencing a stage of relaxation he calls "third-day syndrome." Its symptoms may be unsurprising. But even the more skeptical of the scientists say something is happening to their brains that reinforces their scientific discussions — something that could be important to helping people cope in a world of constant electronic noise.

"If we can find out that people are walking around fatigued and not realizing their cognitive potential," Mr. Braver says, then pauses and adds: "What can we do to get us back to our full potential?" — NY Times: Outdoors and Out of Reach, Studying the Brain
We were on vacation for a couple of weeks, road-tripping through Colorado and Utah.
I had read this article just before we left, and while we were gone I realized that for us, third-day syndrome is a way of life.
Working and learning at home, without a lot of jarring transitions, we exist mostly in a mode of relaxation and quiet focus. There is plenty of uninterrupted time for concentrating on something interesting. There is enough structure so that work and leisure are both pleasantly anticipated and enjoyed.
Does a slow life help people reach their full potential?