Traveling light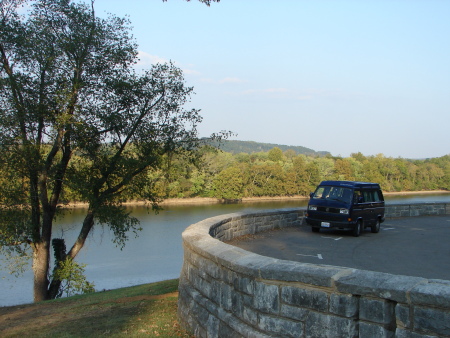 Homeschooling isn't just an educational choice; it's a lifestyle choice.
We have been trying to make the most of our available freedom, especially since we are also self-employed. We can go to the movies on a Monday afternoon, and we can take vacations in September.
(A friend just told me that her public school no longer accepts travel as an excused absence, so she and her husband won't be able to bring their children on a great work trip this winter — ridiculous! What is more educational than travel?)
We approach travel in the same way we approach learning — with enthusiasm, a strong interest in an area, no set plans, and not knowing exactly where we'll go or where we'll end up. We have a few tools at our disposal — guidebooks, cameras, journals — and we look forward to exploring and finding out things we didn't know before.
This summer we stood on a bluff above Lake Superior at the Pictured Rocks National Lakeshore listening to my 11-year-old explain plate tectonics (his project last year was geology). Then, on a tour of Mammoth Cave in Kentucky, he raised his hand to answer the guide's question about one of the cave's early owners, nephew of one William Clark of the Lewis & Clark expedition (a project topic from three years ago). And so, another similarity to our approach to education — everything is connected.