Trusting the process — trusting the child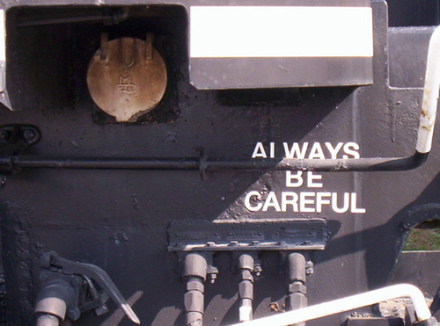 Thank you for your great comments on the posts about screen time.
This issue — adult discomfort with kids and electronic media — reminds me of some teachers I worked with who were trying, and failing, to get project-based learning to work in their classrooms.
These teachers lacked fundamental trust in letting children choose the starting point for their project work if it was outside their comfort zone — and it often was.
The children would be on fire to learn about something imaginary (e.g., fairies), something inaccessible (e.g., dinosaurs), or something nowhere near the school's location (e.g., sharks). The children's excitement and interest unfortunately meant less to some teachers than the topic's obvious and narrowly defined educational merit. One trumped the other, and the children's enthusiasm was ignored.
Those teachers couldn't trust the children to fold in all the necessary elements. They couldn't trust the learning process — they lacked faith that you can get from point A to point B, let alone the fact that point A actually links to everything.
Children doing authentic investigation connect the exotic to the familiar; they connect the far-away to the near. It's making those connections that enriches their learning and makes it more complex, more personal, more sticky.
Over and over again, I would watch as a teacher, in knee-jerk reaction, would push aside her students' intense interest and replace it with something she felt was more "appropriate". Her choice would inevitably bore them silly; it would be trite, banal, overly common, impersonal, dull. Instead of working with their intense interest to make it educationally relevant, the teacher would unintentionally kill it. You can't start a bonfire with wet wood.
Then she would either ask plaintively for help or leap to the conclusion that project-based learning doesn't work. 
In the same way that teachers trying to adhere to rigid rules about how children should learn can actually prevent learning, adults prejudiced against electronic media can accidentally reduce the number of ways their child might access their own interests — and, by extension, learning itself.
No one minds if a child takes a hike in the woods then looks up salamanders on Wikipedia, but many would strongly prefer that their child does not begin their interest on the computer — or playing a video game. But the end result can be the same. The road runs both directions.
Adults often leap to a value judgment when it comes to children and their interests. If a child is immersed in a book, that's great. If he's immersed in a video game, that's bad.
But it's really our job to get out of our comfort zone and explore what is interesting our child. It's our job, as his learning mentor, to help him dig into it more deeply and explore it from every direction.
We shouldn't discount strong interests — period. No matter where they come from. Encourage it, and see where it goes. Make the experience as complex and layered as possible. Have a little trust that your child can start learning anywhere.