White space as a learning tool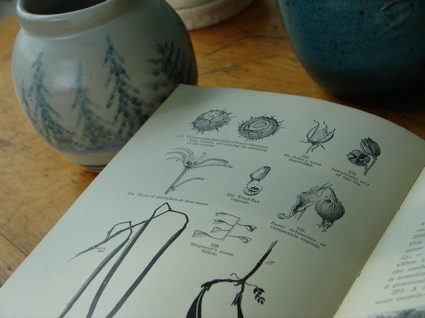 So, let's think about how we can use white space as a learning tool.
So much happens in a single day; children talk and play and shout and make plans and ask questions and draw/paint/build/make messes and ask more questions.
When we stop and listen, we're creating a space for actually hearing what they are saying. When we write something down in our project journal — a plan, a quote, a question — we are concentrating on one single moment and giving it the potential to be something more in the future.
We're reaching into the chaos and pulling out one thing that we will hold onto — and attach to something in the past, perhaps, and something in the future.
It is easy to be overwhelmed with everything that is happening — how do we choose what to remember? what to reward with that extra attention?
One parent e-mailed me and said that she thought nothing was happening, that her children were just randomly playing every day and avoiding "real" work whenever possible and had no strong interests. But when she began quietly listening and writing things down, paying close attention — she realized that there was so much happening that she hadn't noticed. They did have interests; they were asking questions. She just hadn't heard them.
In the space of a few days she went from one problem (thinking the children had no strong interests) to another problem (suddenly there were so many she didn't know how to choose!).
The point isn't to find the perfect interest, the perfect path toward meaningful work. The point is to clear some space and pay close attention, then choose something — anything — and begin.
Your attention is powerful.
Not only does your attention reveal so much of what is happening all around you, but it creates a dynamic that pulls your children in and feeds their desire to work. When you pay attention to their work, when you provide them with the space and materials they need, they respond by doing more of what you are paying attention to — your attention to what matters becomes a self-fulfilling prophecy.
Rather than praise or coercion, you are simply making space to focus on something. And your focus and attention are worth more to your child than all the praise and coercion in the world. So they are drawn to doing more of what earns your attention.
How do we begin? By clearing a space. Space in your day to listen and pay attention. Space in your home to support and highlight their work. Space in your life to be quiet and deliberate.