Wreck this journal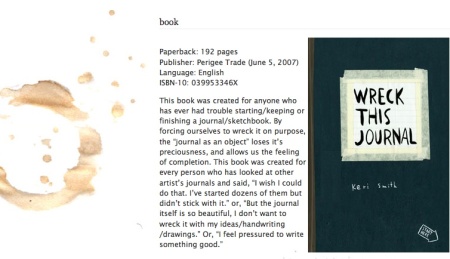 Keri Smith's Wreck This Journal
is full of prompts to help perfectionists and nervous nellies get over the fear of making a mistake and ruining a blank journal or sketchbook.
You could also just write a whole lot of journal prompts on little slips of paper and put them in a jar. Pull one out each day or just when you can't think of anything to do or draw. We used to do this at school; in fact, I think I have a big jar of prompts somewhere around here.
Sketchbooks/journals are valuable tools for project learning — it's good to build your skills by exploring everything you can do with them! The more comfortable you get with facing that blank page and filling it up, the better.