Celebrating the individual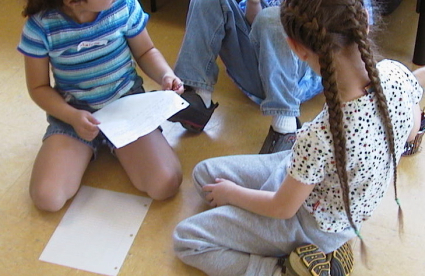 So, if a child is allowed to play to their strengths, will they neglect their weaknesses?
School is often a relentless push toward the middle.
If you excel, you either wait for everyone to catch up or, if you're " lucky", you are put in a gifted class, separated from your friends, and given extra work.
Most of your time is spent trying to improve in areas where you are weak, rather than developing your special talents and gifts.
(To the point where children who aren't performing well across the board don't have time for art, music, or playing.)
Children should have an opportunity to play to their individual strengths — from their particular, unique point of view.
If so much of our efforts toward educating children are directed toward having them — all of them — meet a certain standard, why not have part of our efforts go toward encouraging them to be extraordinary?