Checklist for learning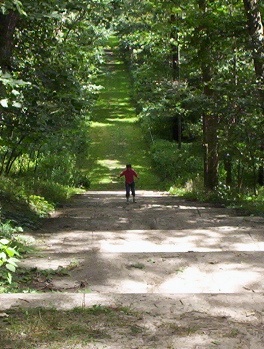 I once worked with a school that told me they couldn't do projects (even though they wanted to).
Why? Because they had to meet the state standards. And to do that, they had to teach each standard one by one, checking them off a big list.
I pointed out that we taught to the state standards. They were astounded. How ever could this be? We followed the children's interests hither and yon.
We crossed off each standard as we covered it, then we looked at what was left over and either looked for opportunities to incorporate that material meaningfully or simply taught it separately.
The administrator said to me, dubiously, "Well … but we don't have a sheet for that."
It's not a matter of needing a new checklist; it's only a matter of allowing people to use that checklist in a flexible way.
The only real difference is allowing teachers to check off items not in order. Don't plan ahead; plan along.
Flexibility is a skill. If we want to encourage it in our children, we should probably learn to utilize it ourselves.